Off The Grid
Wine Tree Farm is Powered by SunShine
The same bright sunshine, that blesses this part of California and produces our lush wine grapes, also powers our "Off-the-Grid" Winery.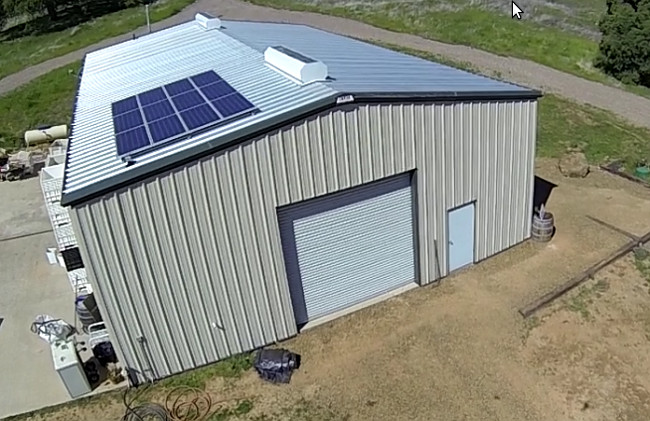 12 Roof Panels Meet our Power Needs
Like many of you, we realize that we are the stewards of our environment.  If future generations are going to enjoy the beauty of the wonderful Sierra Foothills region, we must practice sustainable viticulture and adopt renewable energy sources.
We're happy to say that most of the energy used in the winery comes from the sun.  Of course there are times during the year around harvest, when we augment mother nature's radiance with additional power.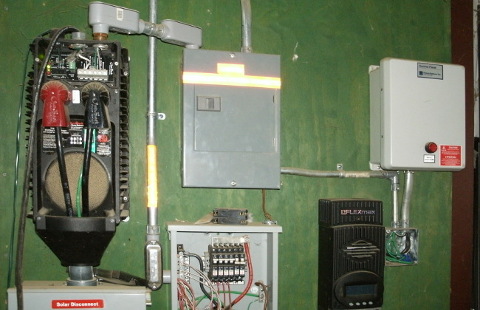 Converter for Storing/Using SunShine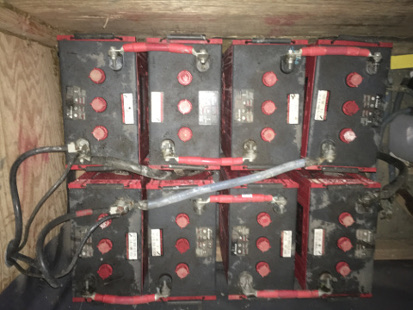 Storing the Essence of SunShine
Have a question, or would like to see how our solar installation works, ask for Nic. Starting off as a journeyman electrician, Nic eventually followed his Mom's footsteps into the vineyard and the winery business. Along the way, Nic with his buddy Jim, built the Winery building and designed and installed the solar system.
Initially the solar panels were mounted on a rack near the winery.  But as we became more confident in the reliability of the system, we moved the solar panels to the roof of the winery.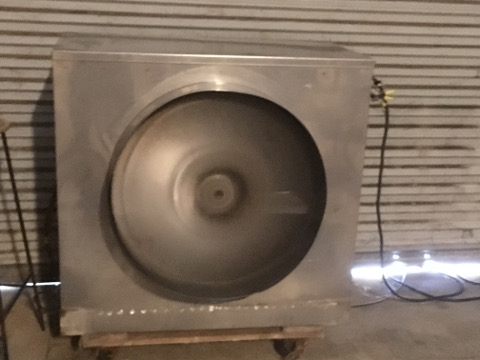 Our A/C, (Err... Evaporative Coolers)
Now we hardly give much thought to our power needs, as long as the sun is shinning, our solar system provides us reliable energy and cooling through evaporative coolers.