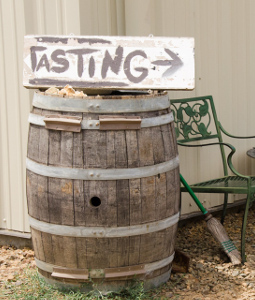 Wine Tree Farm is an Off-The-Grid, non-pretentious, down-to-earth Winery and Vineyard.

Everything is done by mother "Corinne" and son "Nic". From managing and tending to the vineyard, to harvesting the grapes in the fall, to making the wine and staffing the winery: Fri-Sun on weekends.
Wine Tree Farm is not your every-day Winery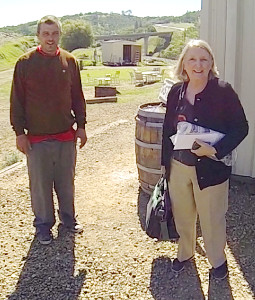 Wine Tree Farm gets its power from the Sun. Except for a generator that we have to start up when mother nature is in a dour cloudy mood, the winery is completely solar powered.
Corinne's son Nic was an electrician by trade and was confident he could set up the solar installation. Sure enough, when the sun now shines on Wine Tree Farm: she grows the grapes, and powers the winery.
Wine Tree Farm is Animal Friendly
Animals at Wine Tree Farm are part of the crew and have their chores.
Our sheep are in charge of weed control, the dogs are the greeters and our winery cat …, well she's the on-site cat.
We're environmentally conscious stewards of our land and practice sustainable farming.

Learn to Blend Wine at Wine Tree Farm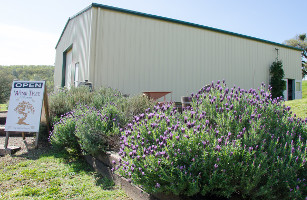 Come taste our wines, they have gotten numerous accolades and great reviews. Join our Wine Club, receive our wines periodically and have fun at our Wine Club Pick-Up parties.

Also meet the crew and sign up for one of our Wine Blending Class (ahead of time, as there are limited seats which are allocated by reservation).