Nov17
The flight was slightly late. Marlize and Johnny (another cousin – Johnny is the brother of the 2 sisters we met at the Durban Airport).
After some more reminiscing Marlize served us a great Lasagna and lots of wine.
Next morning we went visiting the bush.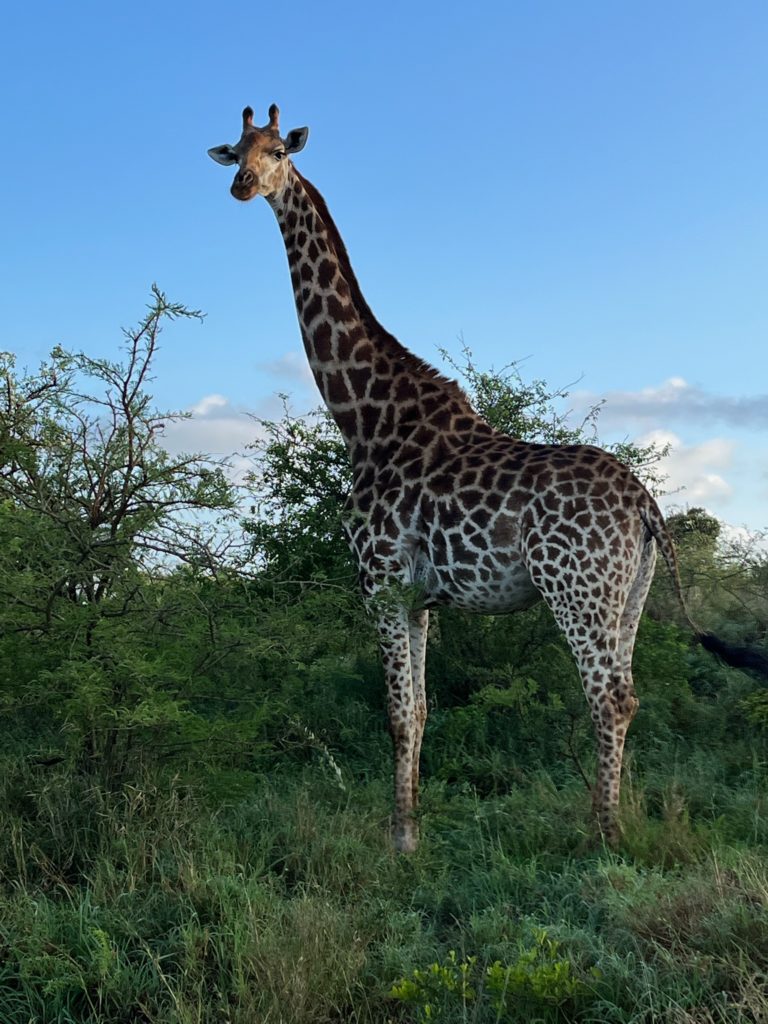 Next morning we had a lazy breakfast and then headed t Mossel Bay for lunch. A beautiful seaside city.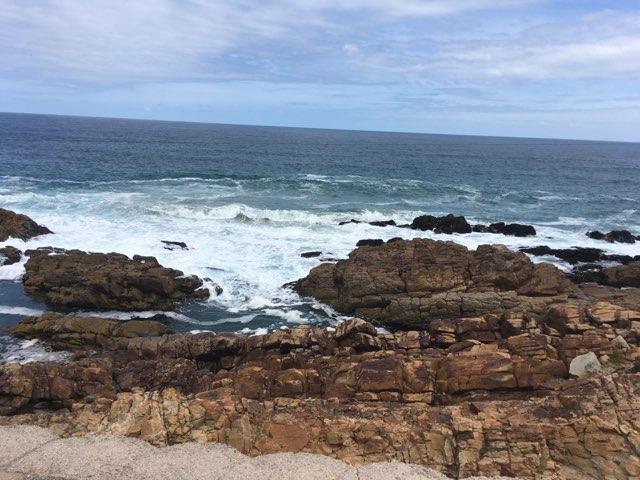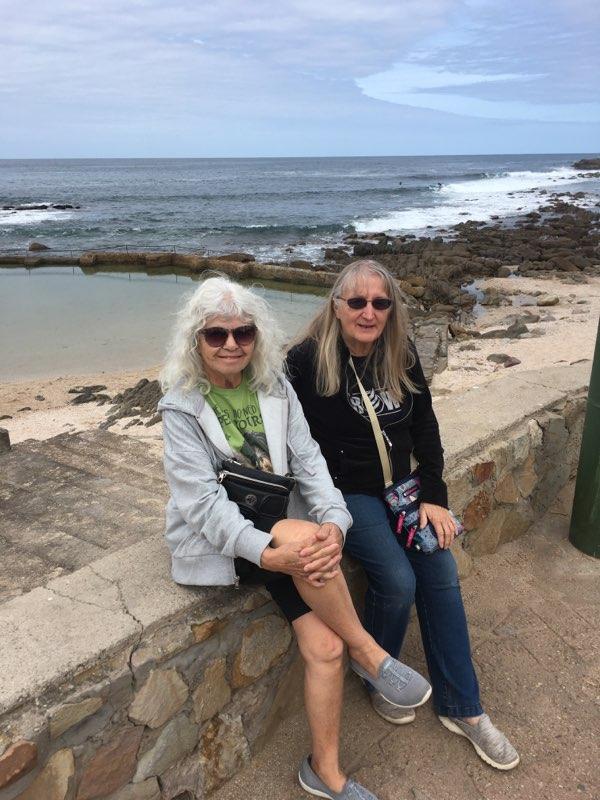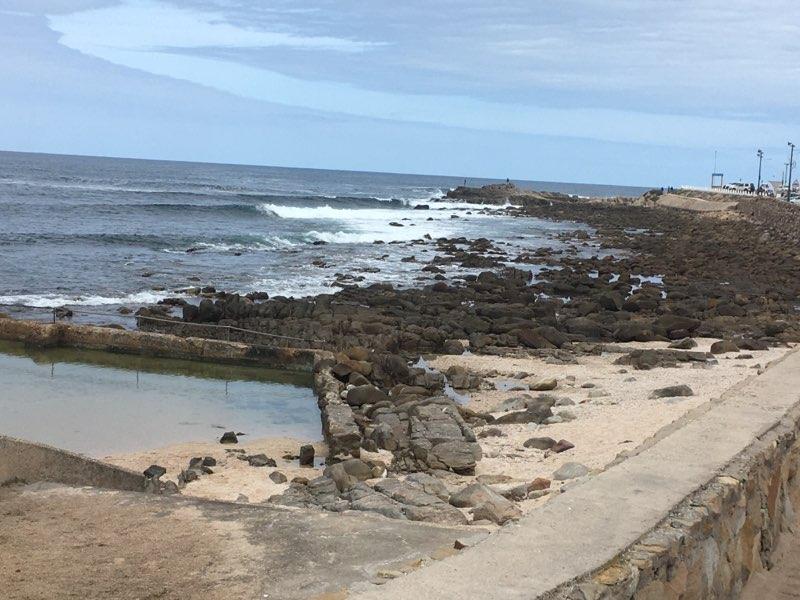 At lunch Johnny and I had a Mimosa (weird with the 2 colors) and Penny had a Pina Colada.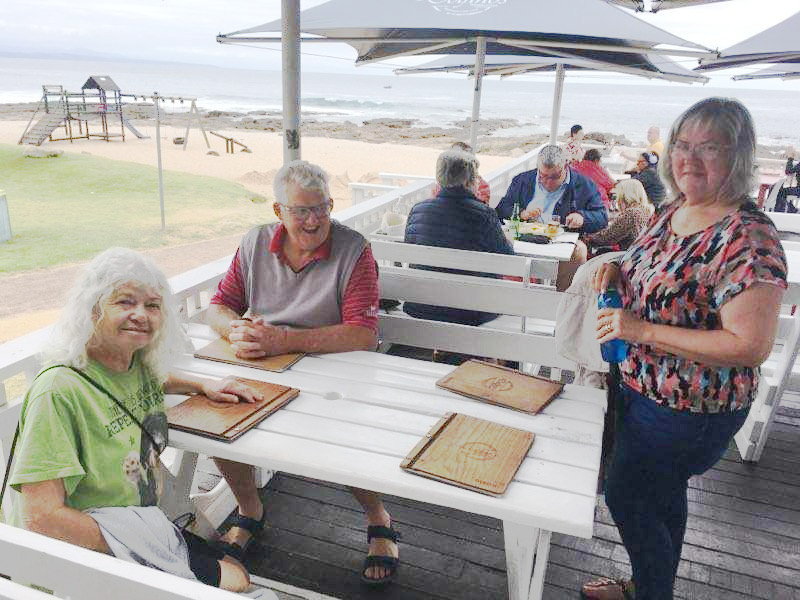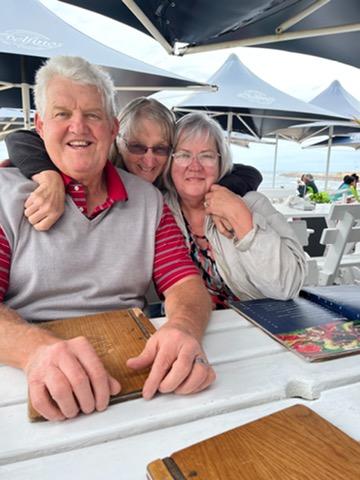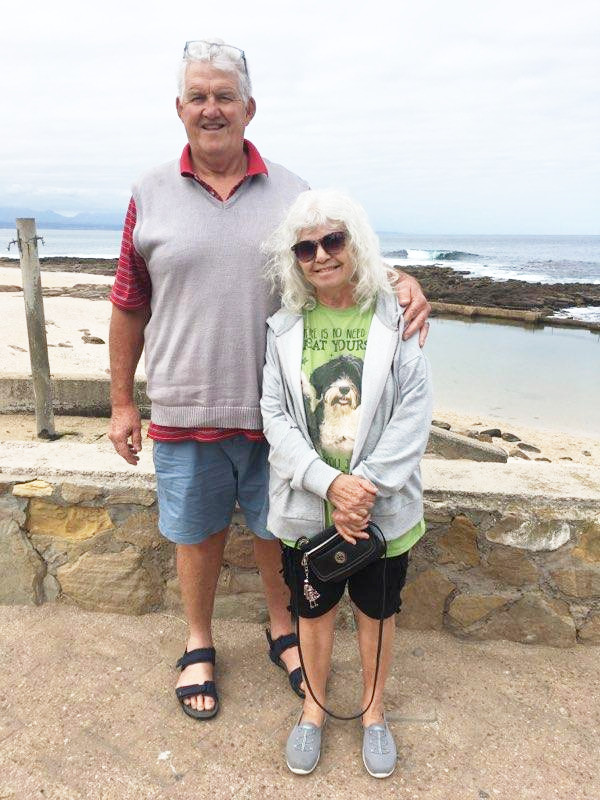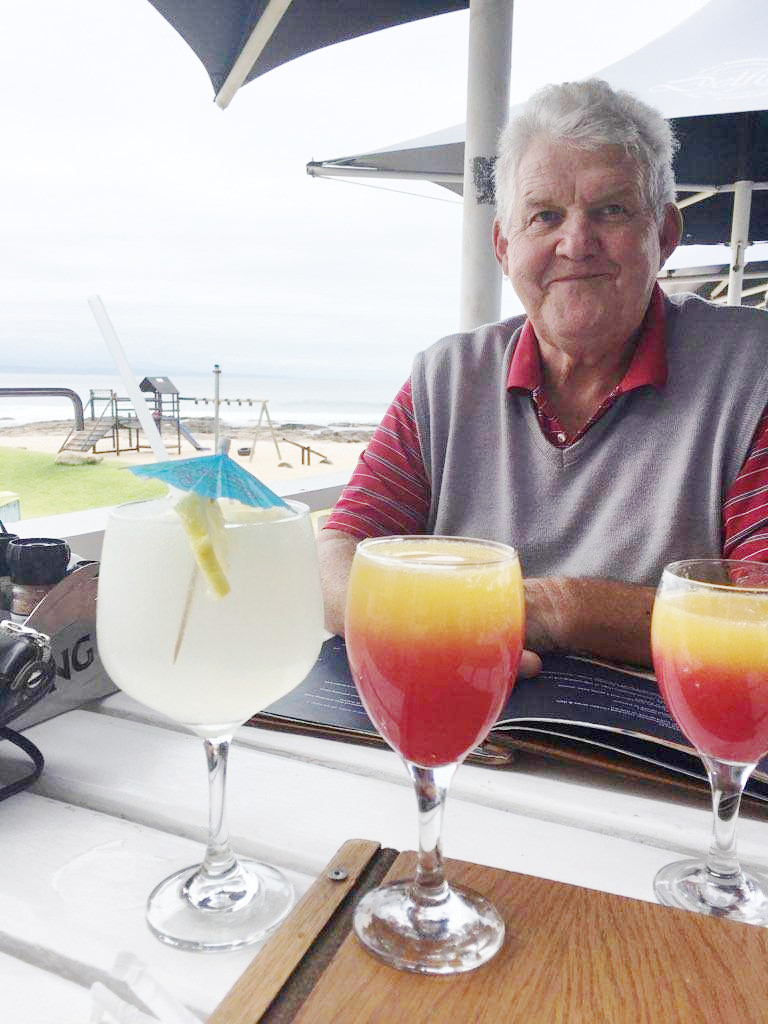 Penny was fascinated by a wild Dassie (a Rock hyrax native to South Africa)
Penny was in her element as they have a couple of cats and one liked her lap, a Parrot called Miles and a few love birds.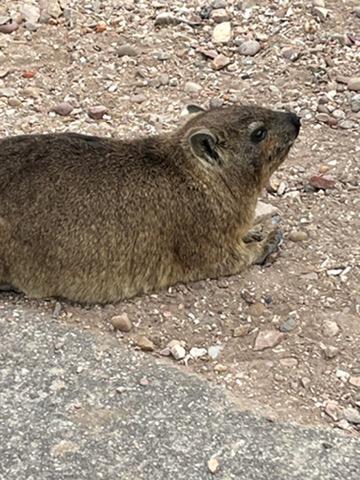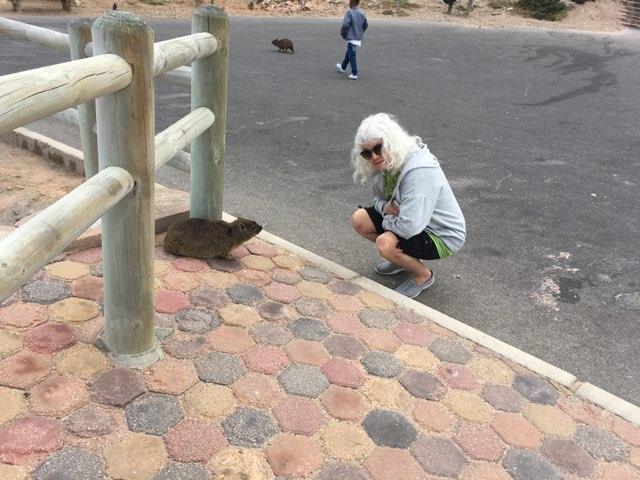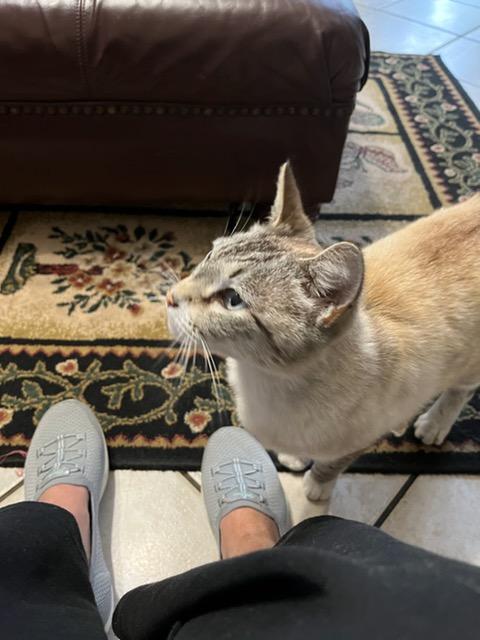 We're are off to Plettenberg Bay to visit a Polo Club that's been turned into a Winery
This once was a Polo Club!
Now it's done over as a Winery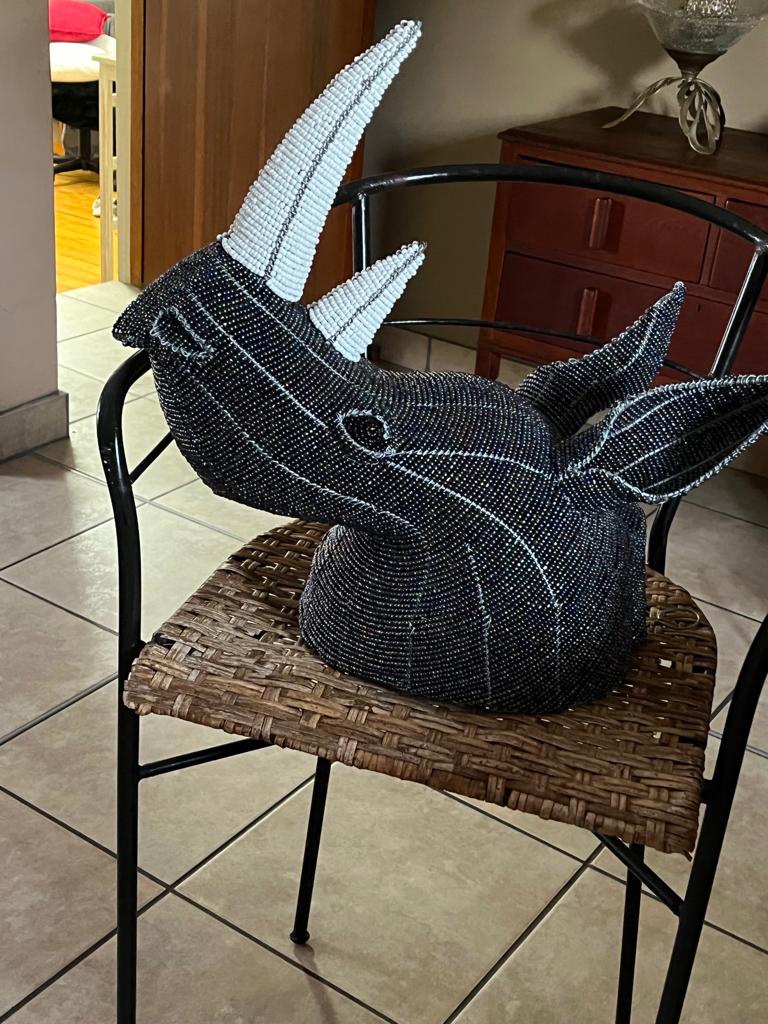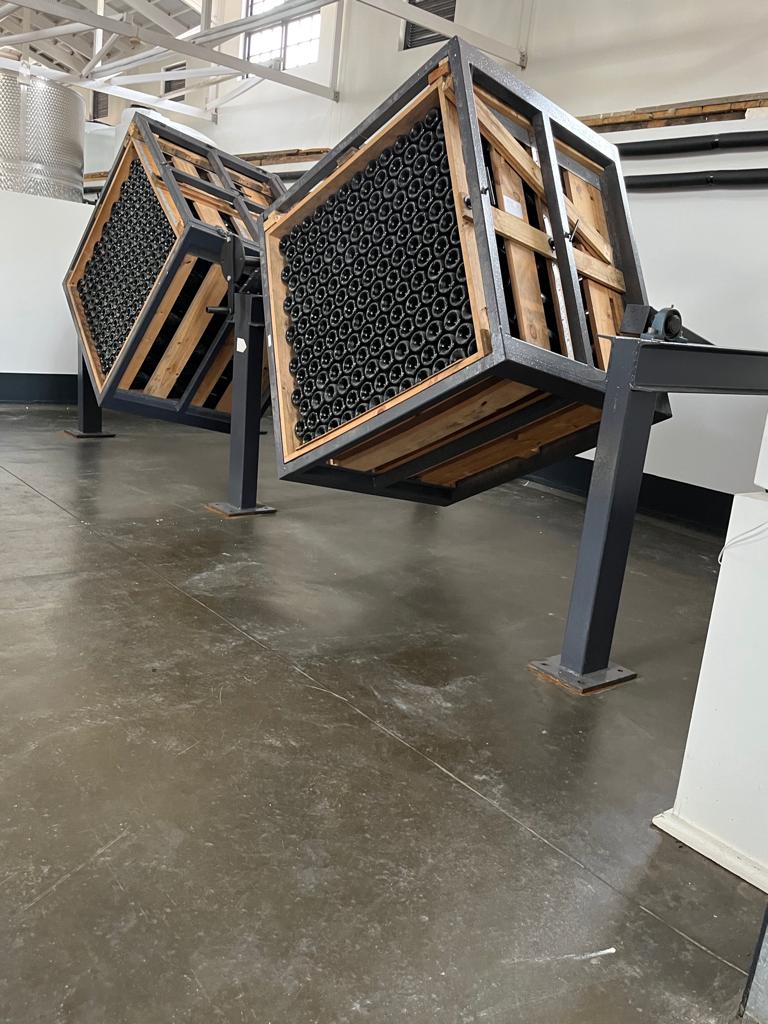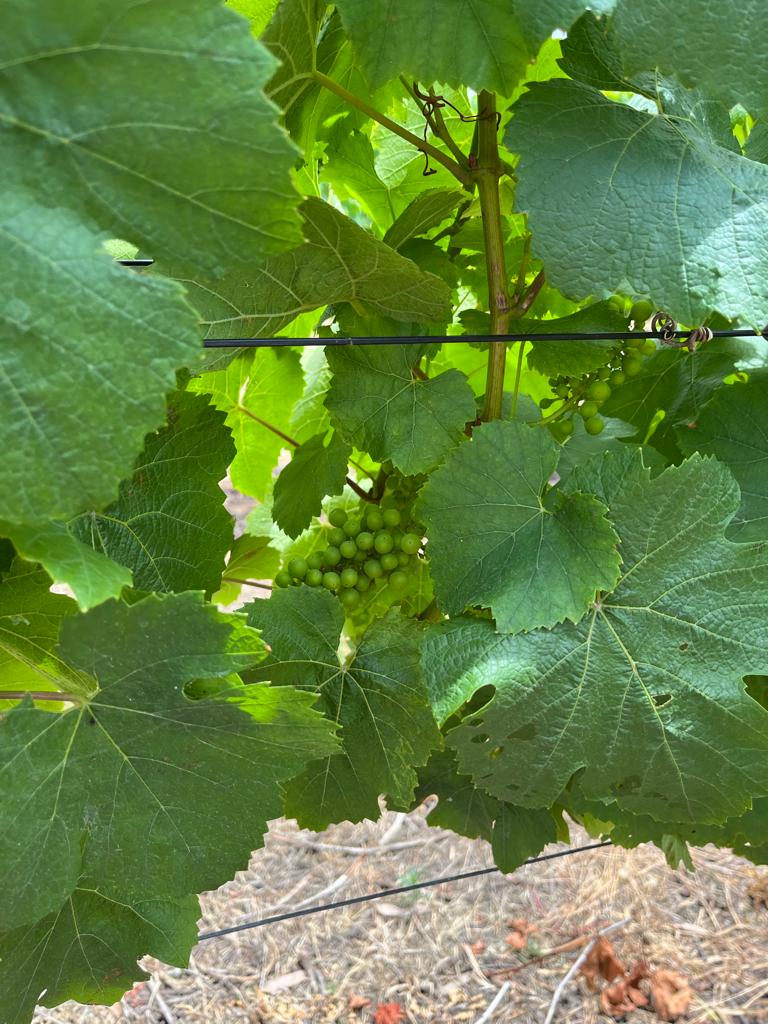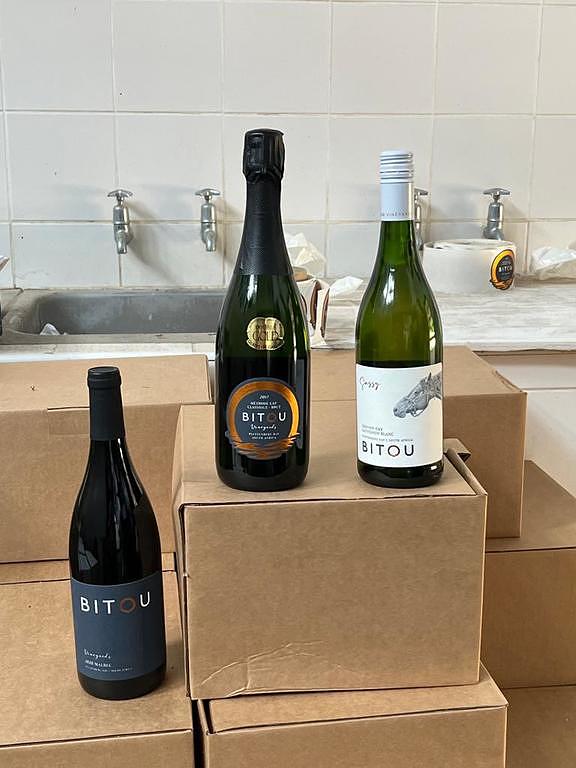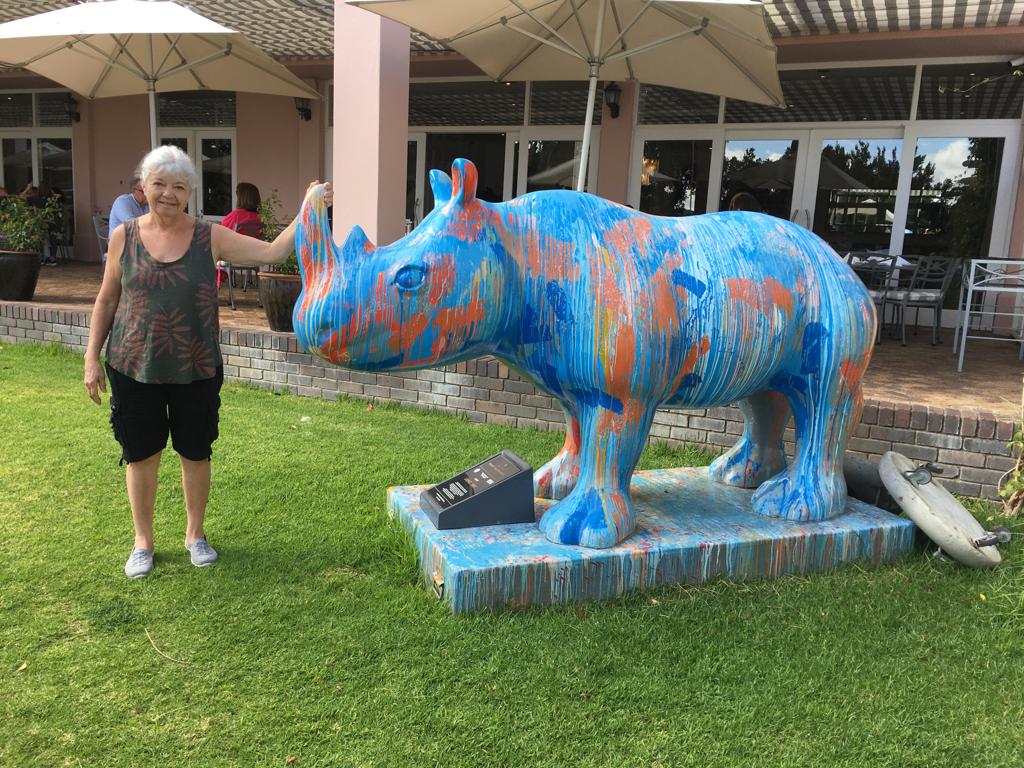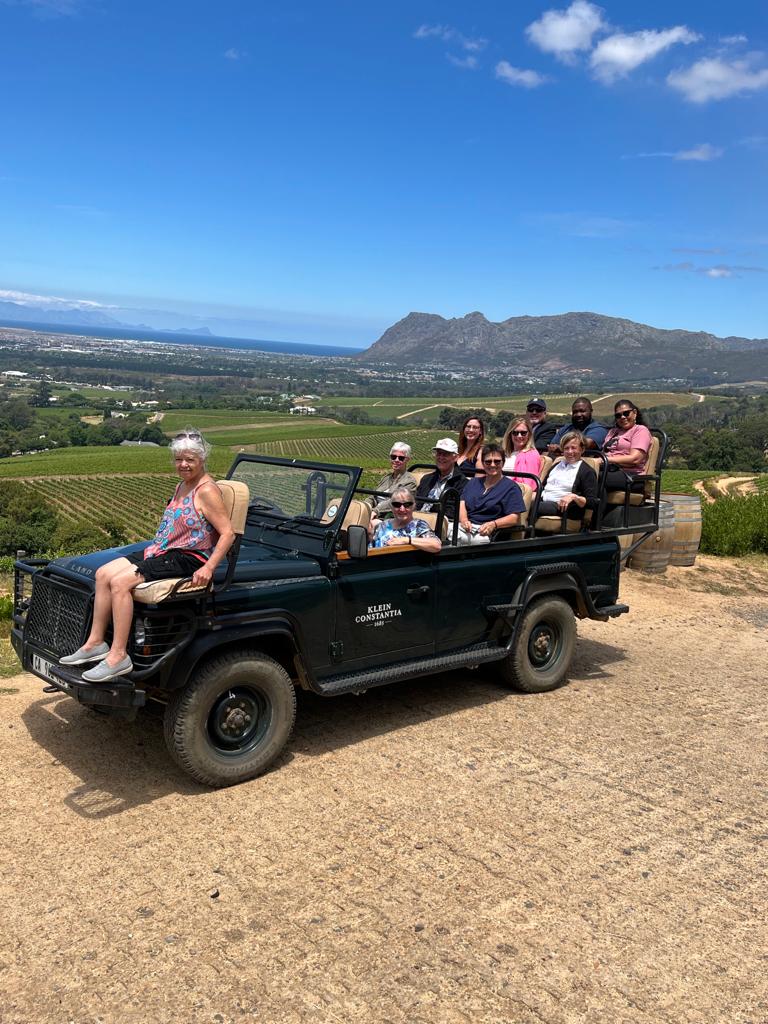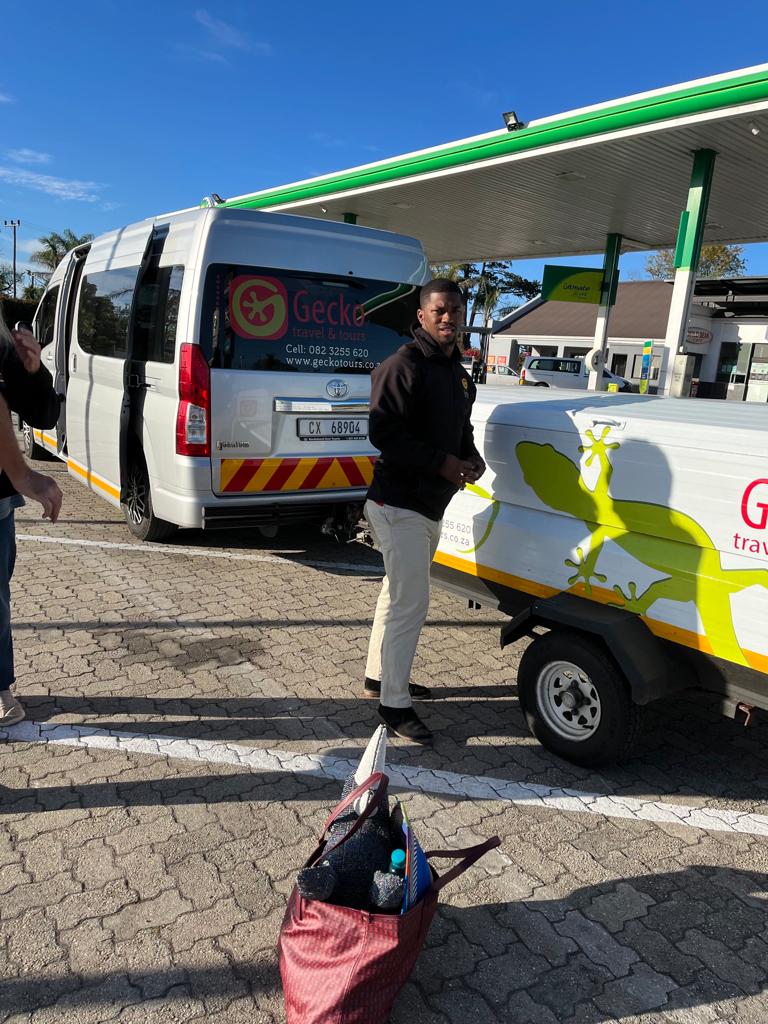 Took the shuttle from George to Cape Town – a pretty uneventful trip until we got to Cape Town. We needed to get an Uber from the drop off spot to the Mount Nelson, but we had no wifi so could not use the app. I eventually broke down and turned on cellular. The first Uber would not take us as we had too much luggage so had to order a 2nd. He was great. Got to the Mount Nelson – oh my……. This has to have been the classiest hotel I have ever stepped foot in, let alone stayed in!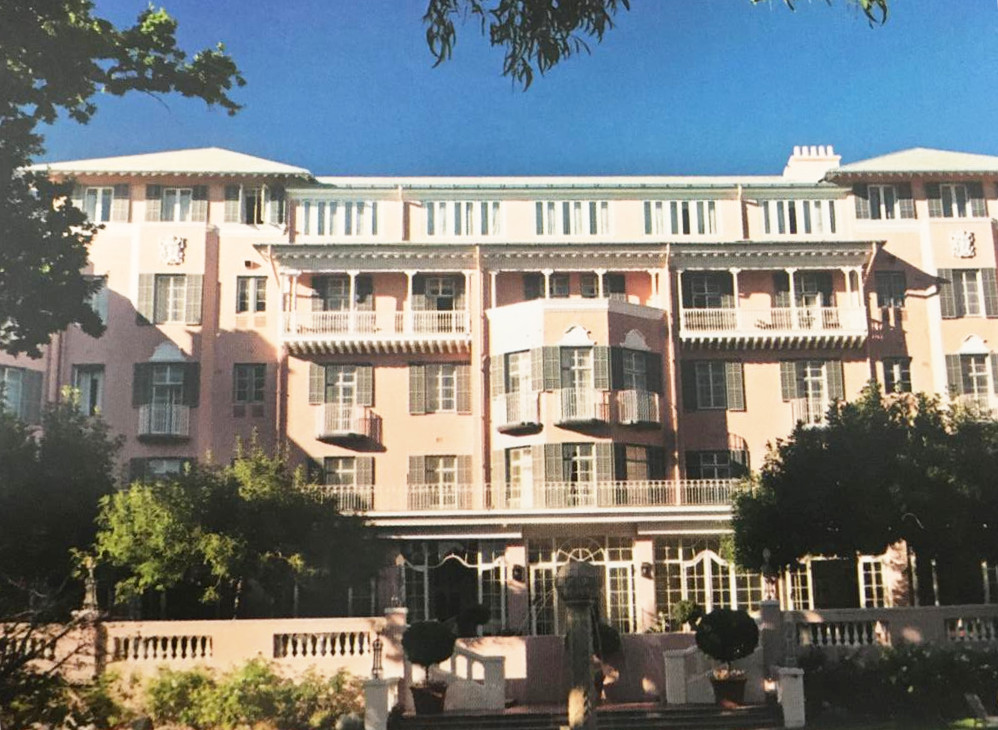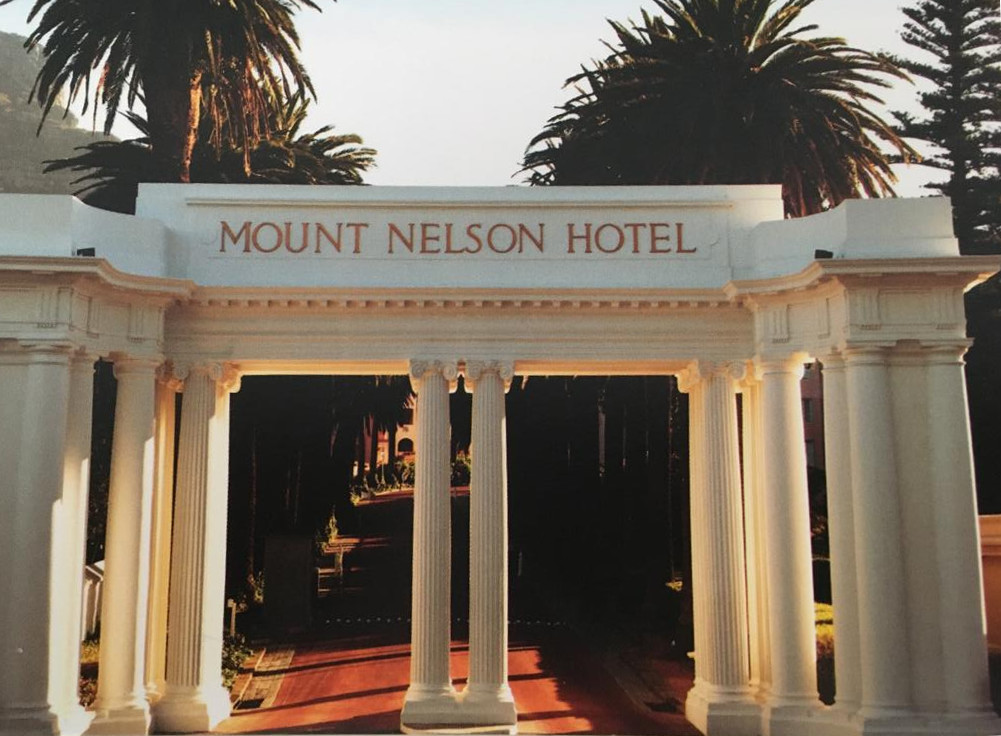 After we checked in we were offered a glass of bubbly! The room was gorgeous – check out Penny's video!
So we cleaned up and then went downstairs to the Wine Tour Reception to start our big event.
Unfortunately, neither Penny or I took our phones so no pictures. 🙁 Kathy Van Zyl is our Tour Guide and she shared some of her extensive knowledge on South African wines. She has spent time in most wine producing countries so her knowledge is immense.
Along with various appetizers (canapés), we tasted a Bubbly (MCC), Sauvignon Blanc, Chenin Blanc, Chardonnay, Pinot Noir, Shiraz and a Cab/Merlot blend. A lot of wine and food, so we decided not to do dinner and instead went up to our luxury room and ordered Dessert – me a Malva Pudding (a South African specialty) and Penny had a cheese cake with extra berries. Both delicious (made up for that dieting brunch).
Penny directs a video tour of our modest accommodations