Corinne-Penny-2-SA
Our Trip to South Africa
Nov 11, 2022 - Nov 27, 2022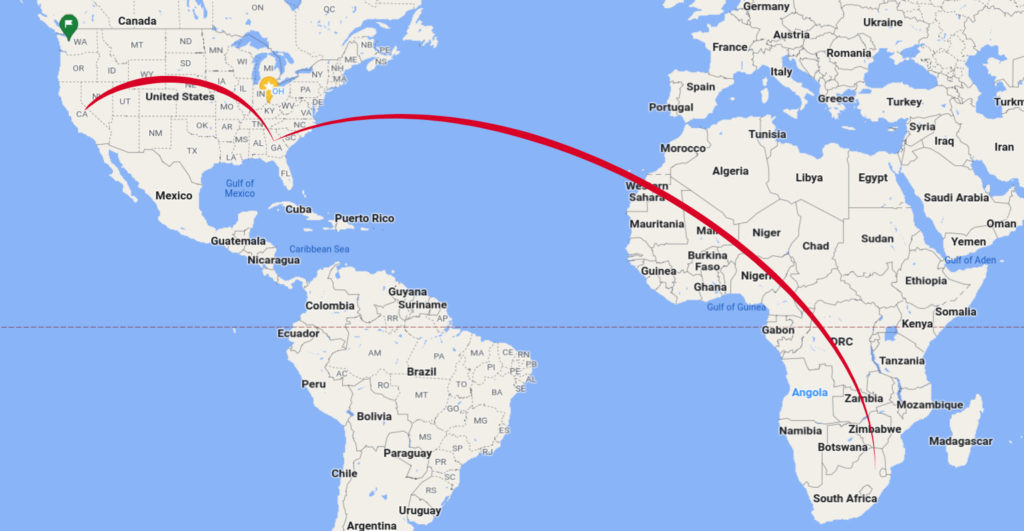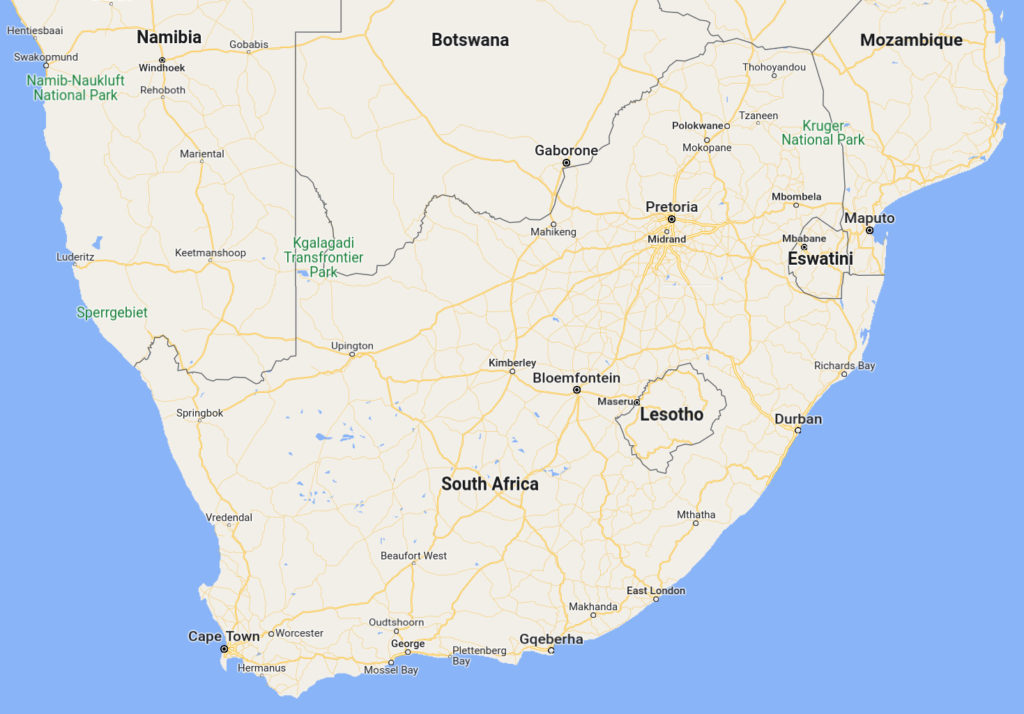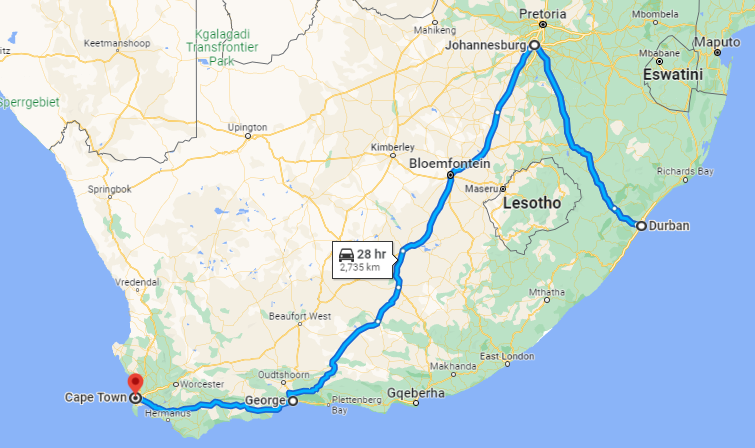 Why venture to South Africa you ask? Well it's where Corinne was born, need you ask more?
For Wine Drinkers (Corinne & Penny), it's one of the world's premier wine regions, which makes it a must place to visit, even if you weren't born there.
SA is at the southern most tip of Africa. It is bordered by Nambia, Botswana and Mozambique on the north, and includes 2 land bound countries (Lesotho, Eswatini) within its borders.
Size wise, SA is a little less thant twice the size of Texas. SA is east of the US, and as the sun rises in the east, they see the sun rise about 10 hours before it rises in CA during PST.
If there is one common trait that Corinne and Penny share, it's their love of animals.
Penny raises sheep and as you can see from her website, she's raised more than a few and still going strong.
Corinne and her son are all around animal lovers, from 2 horses, 10 sheep (from Penny), 3 goats, 2 dogs (down from 3), and 4 cats between the winery and her home, the animal food budget is the same as for people
On this page we'll keep you posted on our travels. We're looking forward to visiting fabulous areas in South Africa, seeing interesting and for most, unusual animals. And, yes doing a luxurious guided tour of the famous wine regions.
Sit back, and enjoy the tour as we do all the hard work of traveling for you!
Day 1
We are in Johannesburg!
Day 2
A trip to my High School,
A South African Braal with style pap en sous plus boerewors and rump steak. My high school best friend Irene and her husband Ian, joined Claire and her husband Roman – our hosts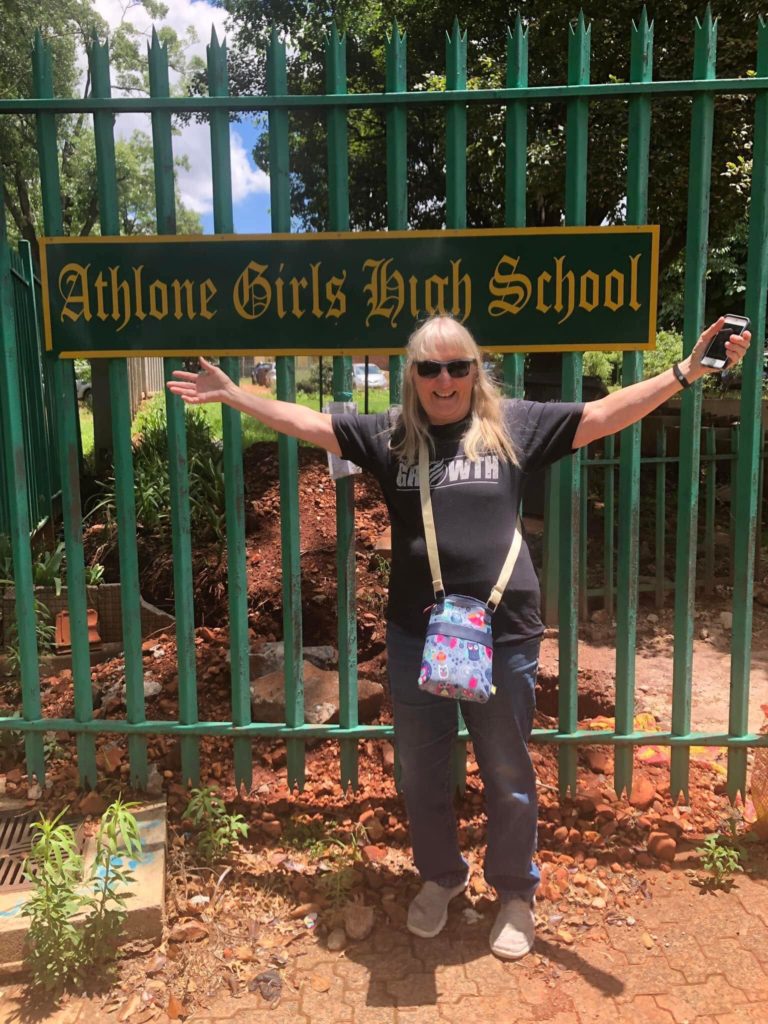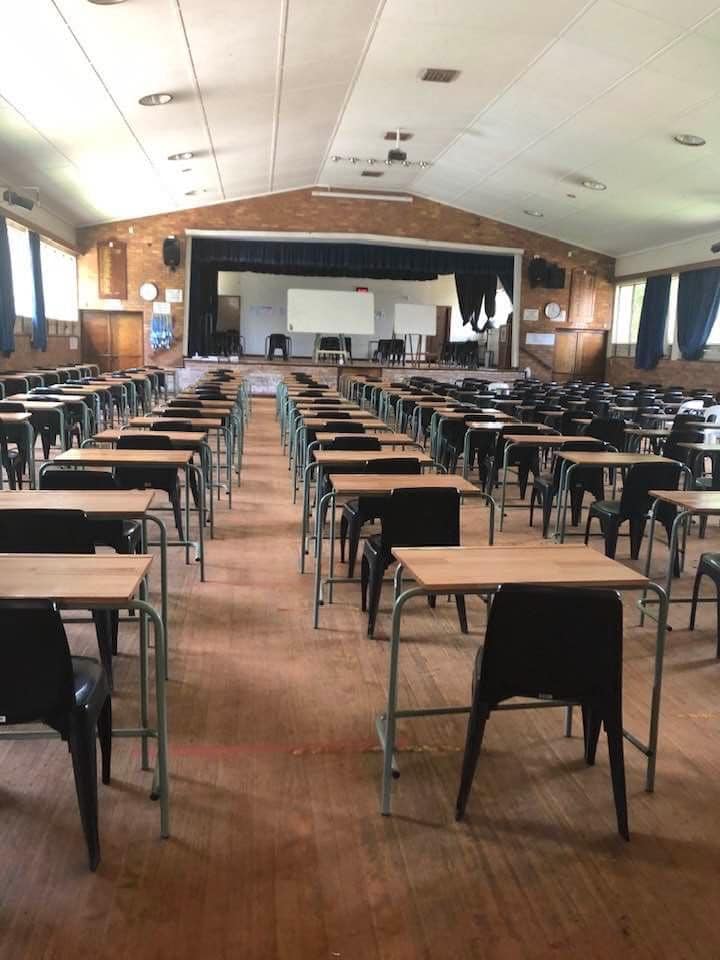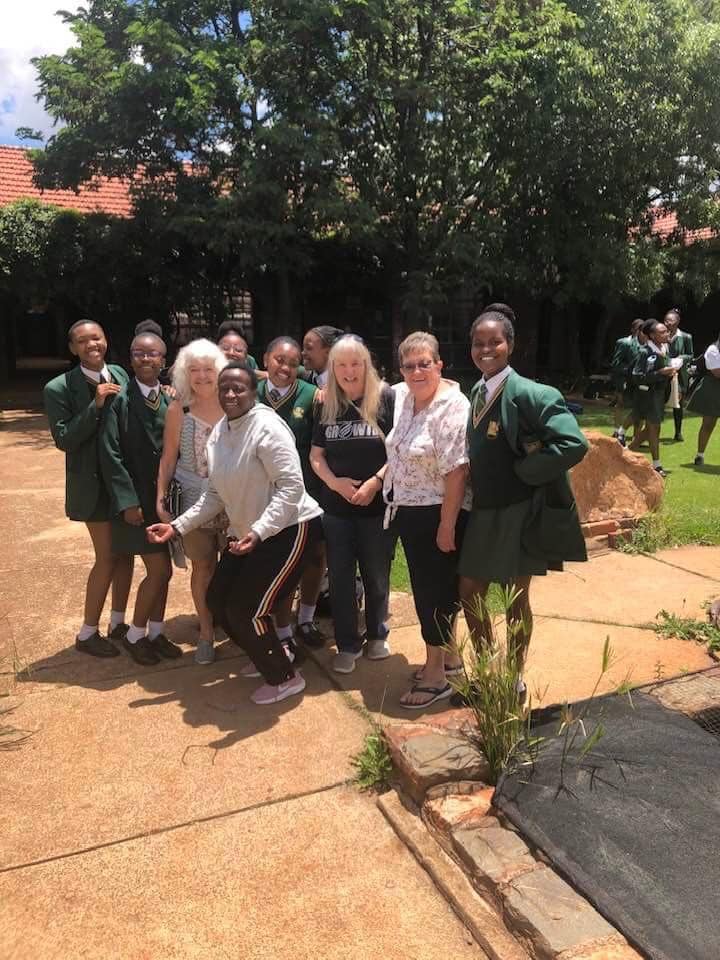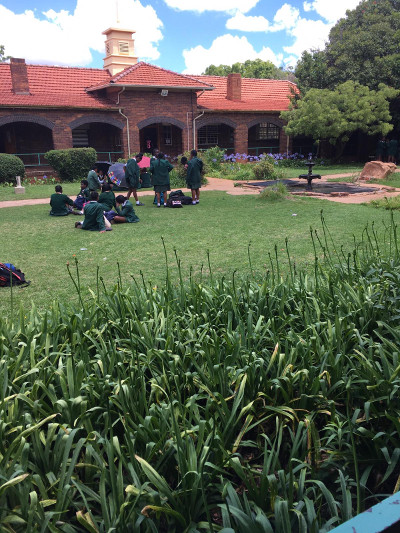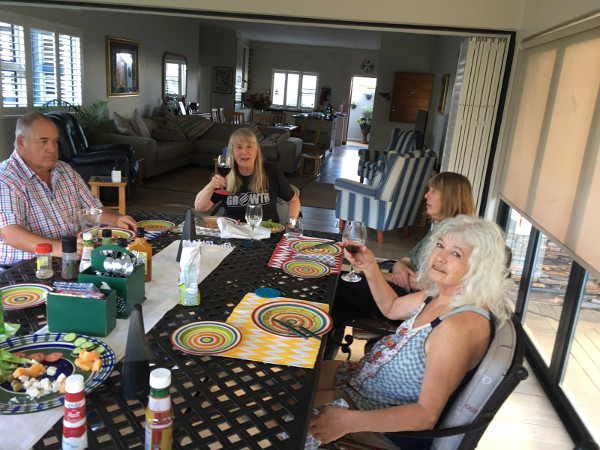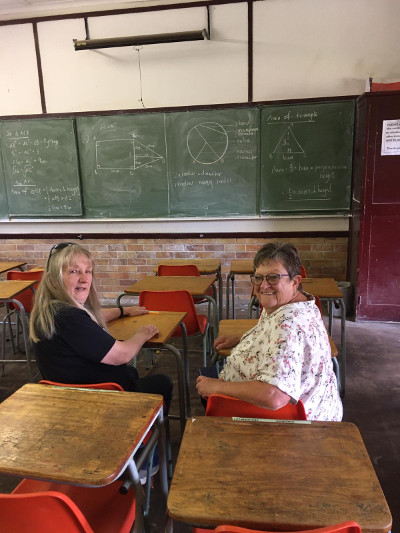 Day 3
We had a breakfast at the Senior community, but could not pay our bill as they were having 'load-shedding' (when the govt turns off the electricity for a few hours – sometimes, once a day but sometime 3 times a day!) They had a generator, but their credit card machine would not work with the generator.
So Claire, put our bill on her account and we headed to the airport where I would cash dollars into Rands, pay Claire, and pick up the
rental car.
Claire stopped at the departure drop off and I ran to the Bureau-de-change to get money. Claire and Penny waited for me. When I
got back to the car, we were meant to drive to the rental car place, but Claire's car wouldn't start – dead battery! So Claire called her husband to help and while they waited I walked to pick up the car. They had to be nice to the police, as they wanted them to move the car as it was a drop off spot and not a parking spot. It took me forever to get the car, but I did and now had to return to the departure terminal to pick up Penny and our luggage. Now for the adventure of driving on the left side of the road. Roman gave me a trick – Turn short left but long right! It worked. So off to Sandton – we did pay for a GPS system so we did not get lost!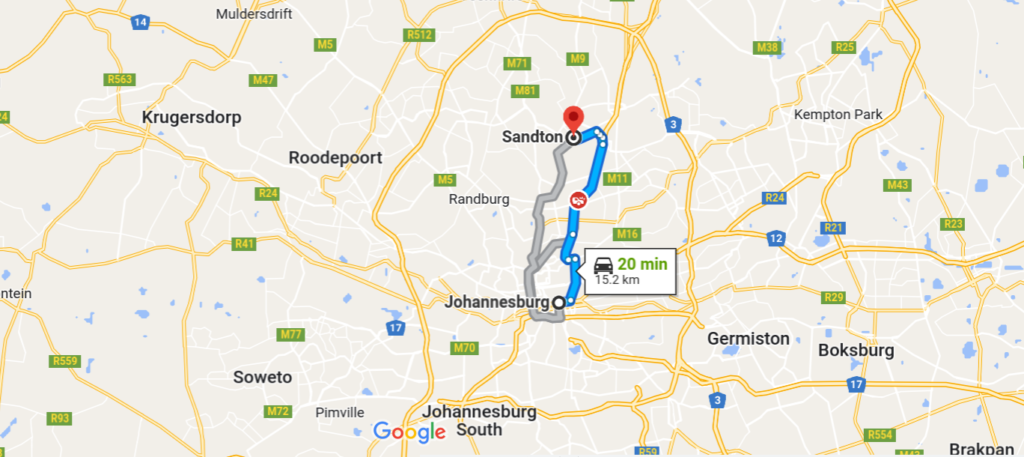 Arrived at Barbara and Stacey's gorgeous apartment – wow (See Adjacent video).
A fabulous view and an unbelievable apartment. It has very strong security and you have to have an app on your phone to let you in or out! We went downstairs to a small restaurant where we had a quick lunch. Spent the rest of the afternoon reconnecting, napping and trying to get all I-phones, and computers charged.
That evening we had dinner where we were joined by some horsey friends from the past. (Barbara's grand daughter, Sabrina, is an excellent rider and jumper and has won many prizes. The folk at the table are me, Greg, Stacey, Barbara, Rogan, Penny, Sabrina and Linda. Greg and Rogan own a stables where Sabrina rides and has her horses. Linda is a rider I knew when I competed, and her Dad had bought one of my horses years ago for her.(she remembered, I didn't :-(. A great dinner. Greg and Rogan (2 gay guys) were hilarious with all their stories.
Shared a bottle of Winetreefarm Syrah and it was met with accolades!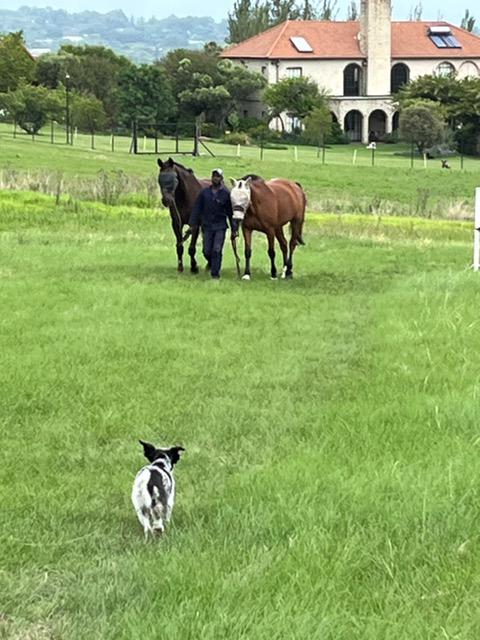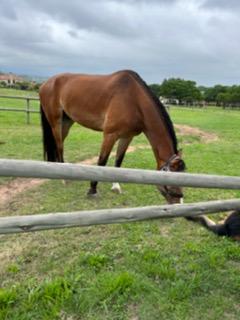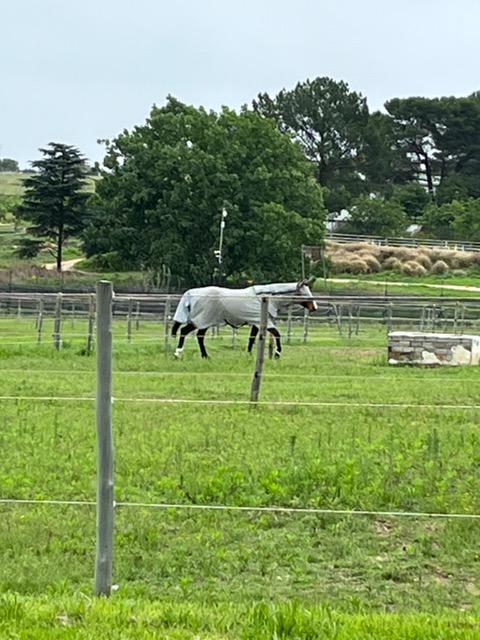 Day 4
Stacey made us breakfast and then we headed out to the Stables – but the trip was complicated. Barbara was the navigator and got us so lost! We were meant to meet Sabrina at the stable at 10am, we got there, eventually, at 11:45. Poor Sabrina had a driving test appointment that she needed to not miss, so we missed seeing her ride and my chance to ride. 🙁 But Rogan gave us a great tour of the property and Greg was riding one of their horses. it was great talking to Rogan about the horsey world now. He showed us the latest technology in bridles and also how the jump poles are now so much lighter. He also showed us his transport truck and said everyone has one these days. (We used to ride to shows:-) Left the stables and Barb tried to take us past some of my old houses in the Sandton Area, but sadly those houses are now gated communities and no longer there. The area is so overbuilt from when I was there it was unrecognizable.Back to the apartment where we had a nap and then off to dinner.
We went to a fancy seafood place where we had Langoustines. Penny had never had any! A great end to the 2 days.
This morning Stacey took us to the Airport and we flew to Durban.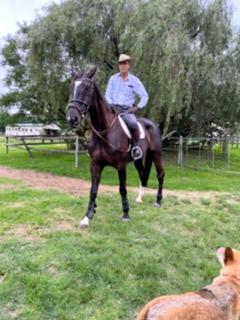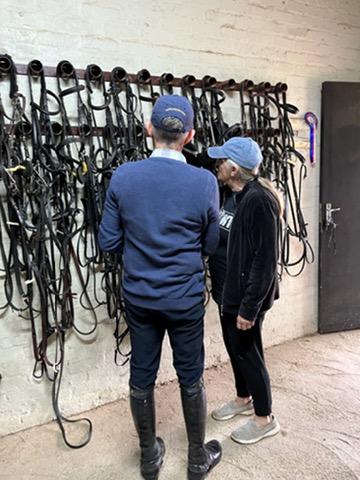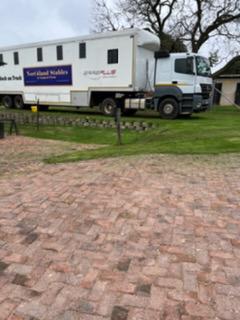 Wendy's Sister's daughter picked us up and we are now in hot, humid Durban.
After arriving at Wendy's place in Ballito (north of Durban) We spent time catching up. Her grandson called out about a snake on her wall. What a pretty snake. A bush snake.
Monkeys are a serious pest in these parts – and Penny the ultimate animal lover had to find some. WE threatened her with bodily harm if she a) tried to touch one and b) begged to take one home. 🙂
So we went for a walk on the Golf Course and saw many mom's with babies sometimes twins. These monkeys will get into any open window looking for food and one made it into Wendy's house, but she was able to shoo it away quickly!
After our walk we sat on the patio and enjoyed some South African white wine – Noble Savage Sauvignon Blanc. before Wendy served us Bobotie, a typical South African dish, with another bottle of South African Wine – A Shiraz/Pinotage blend by Kleine Rust.
Next day we drove around some of the areas and ended up at a Restaurant – Taso's – on the Beach in Ballito. We were joined by
Wendy's grand daughter and her ex husband Dan – I had a lamb curry which was delicious!
A strange thing happened on the way to the Restaurant – Wendy and I were chatting about past people we knew and I mentioned Paul Pijnappel and another guy I dated called Graham Jordi. Wendy asked how I spelled 'Jordi' and said she had a friend living in her complex called Peter Jordi. I said I had dated Peter, too, millions of years ago. SO Wendy had to call him and sure enough it is one and the same Peter Jordi.
What a complete coincidence! So later that evening Peter came by and we were both in shock. He brought some old pictures of the 2 of us and his 21st birthday – so you know how long ago that was! It was a kick.
He has created a beautiful book of animal & nature photo's and Penny bought one. (see picture of cover below.)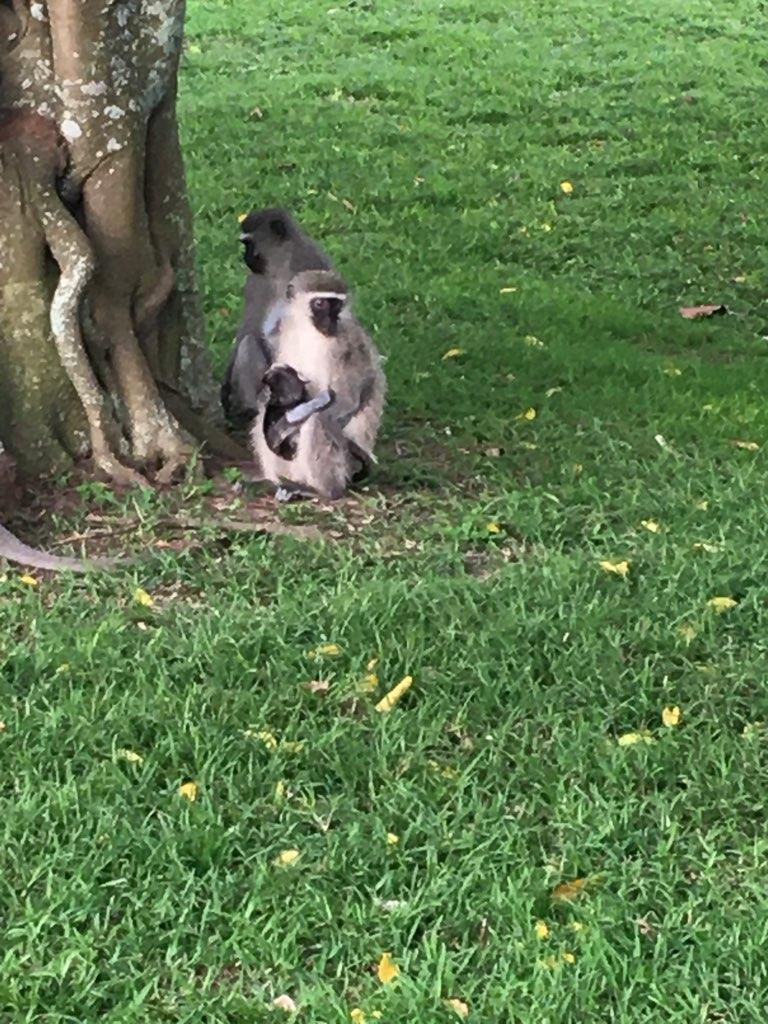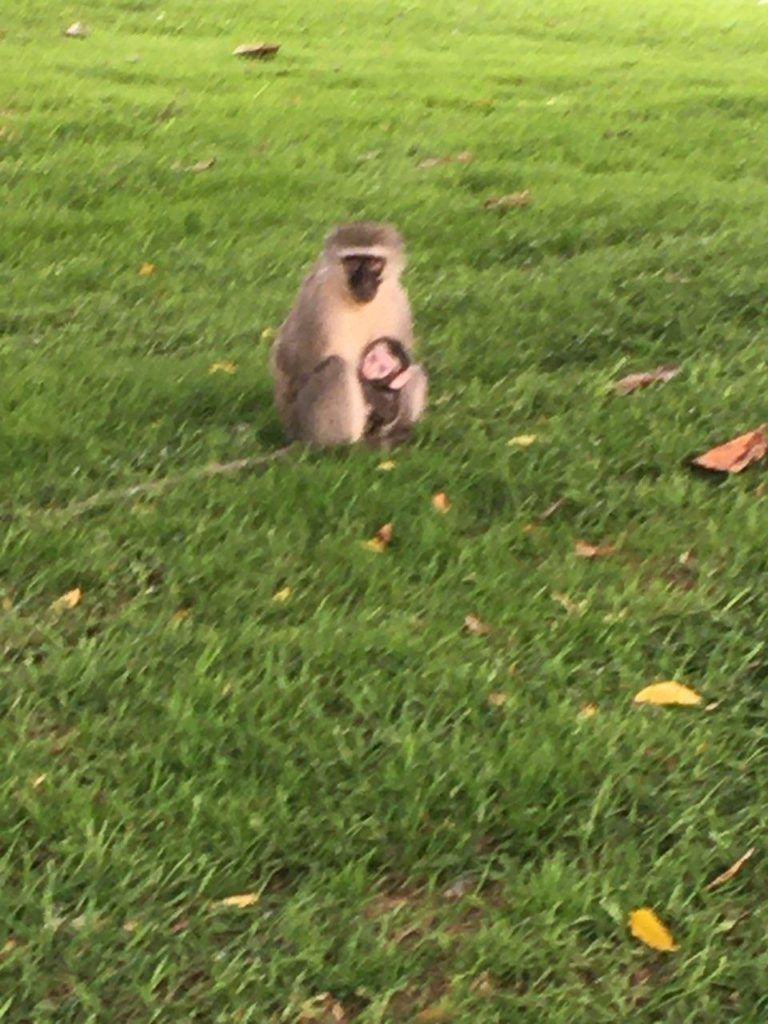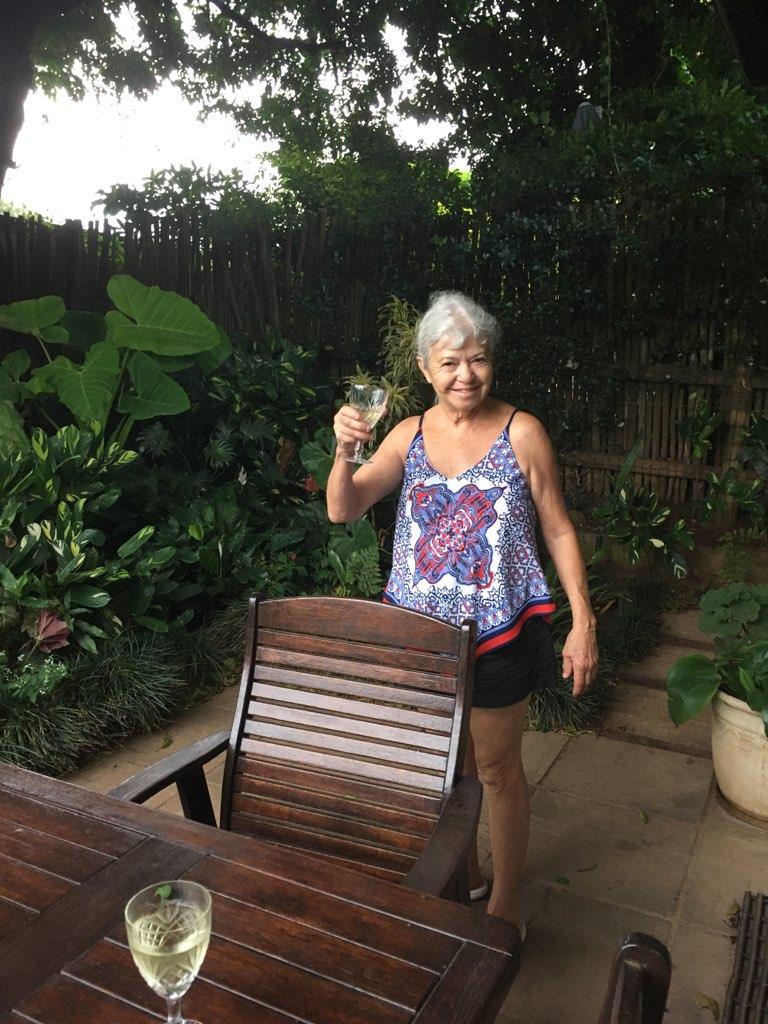 Visiting The Hluhluwe Umfolozi Wild Life Conservation Area
(Best animal guesses by non zoo-ologist -Pete)
Next morning we are off to the Bush (the local saying of going to a game park) -Hluhluwe-Imfolozi Park
It is a +/- 2hr drive from Wendy's. We were joined by another of Wendy's friends, Ding – btw, both Ding and I were Bridesmaids at Wendy and Dan's wedding!
Once in the park we drove around and saw some wonderful animals – I just love visiting the bush – I miss the opportunity to do this often.
🙁
We did 2 days of driving through the parks, including a very early morning game drive with a ranger. The only down side was that they have had a LOT of rain, so the vegetation is very dense, as you'll see in the photo's, so game sighting was challenging.
We did see a lot of Impala, Kudu, Giraffes, Rhino's, a few Buffalo, the backside of an Elephant, a dung beetle, and were very lucky to see some wild dogs – The wild dog is one of the world's most endangered mammals. We also saw warthogs, wildebeest, leopard tortoise and Zebra's.
As there is no wifi in cars (yet 🙂 we were totally out of communicado with anyone – so this is a long catch-up.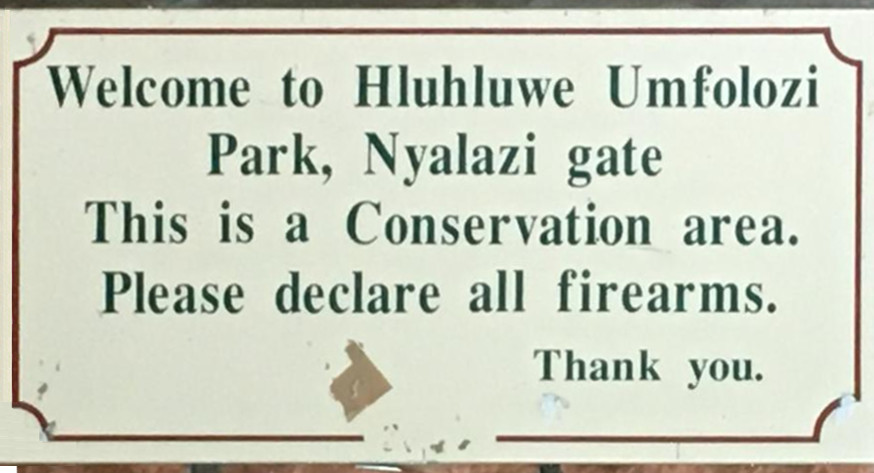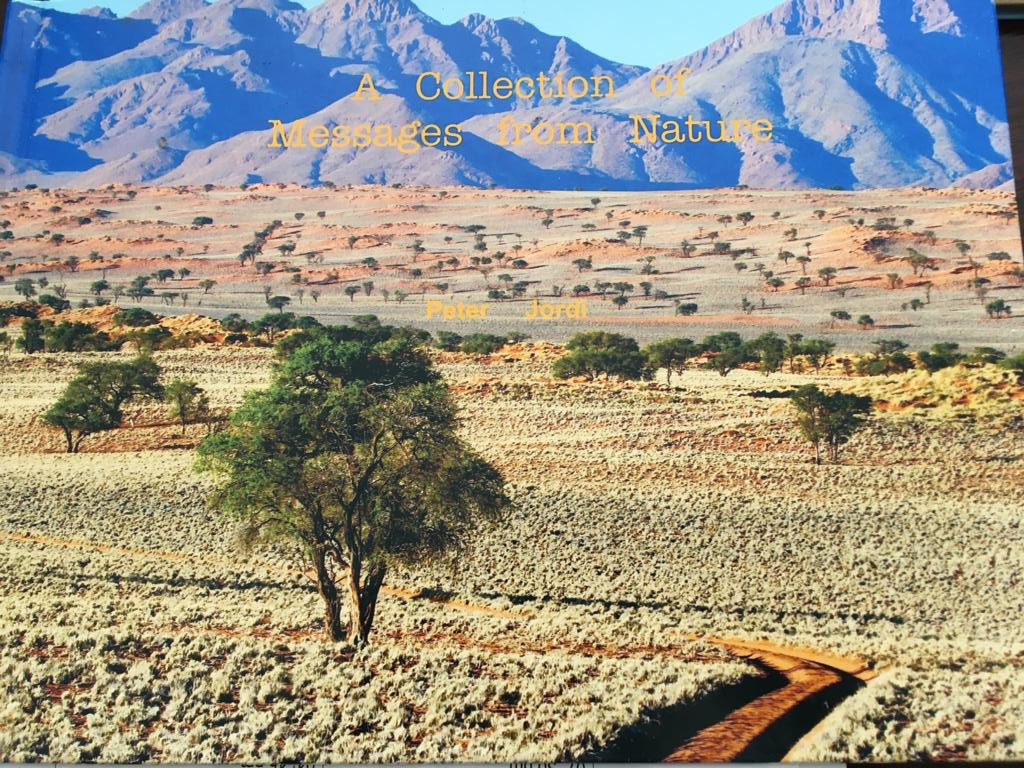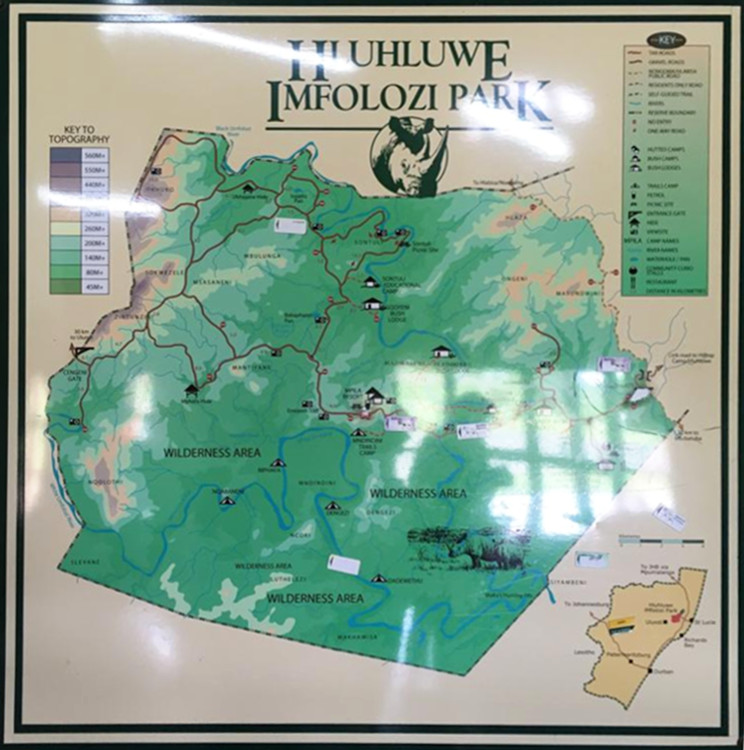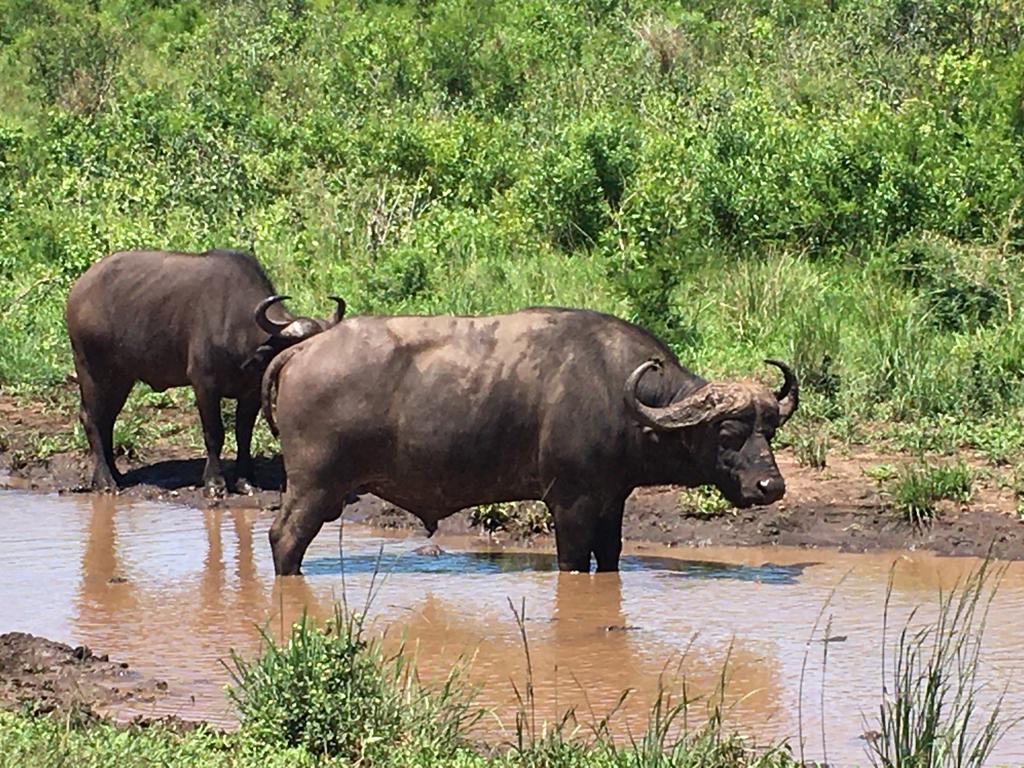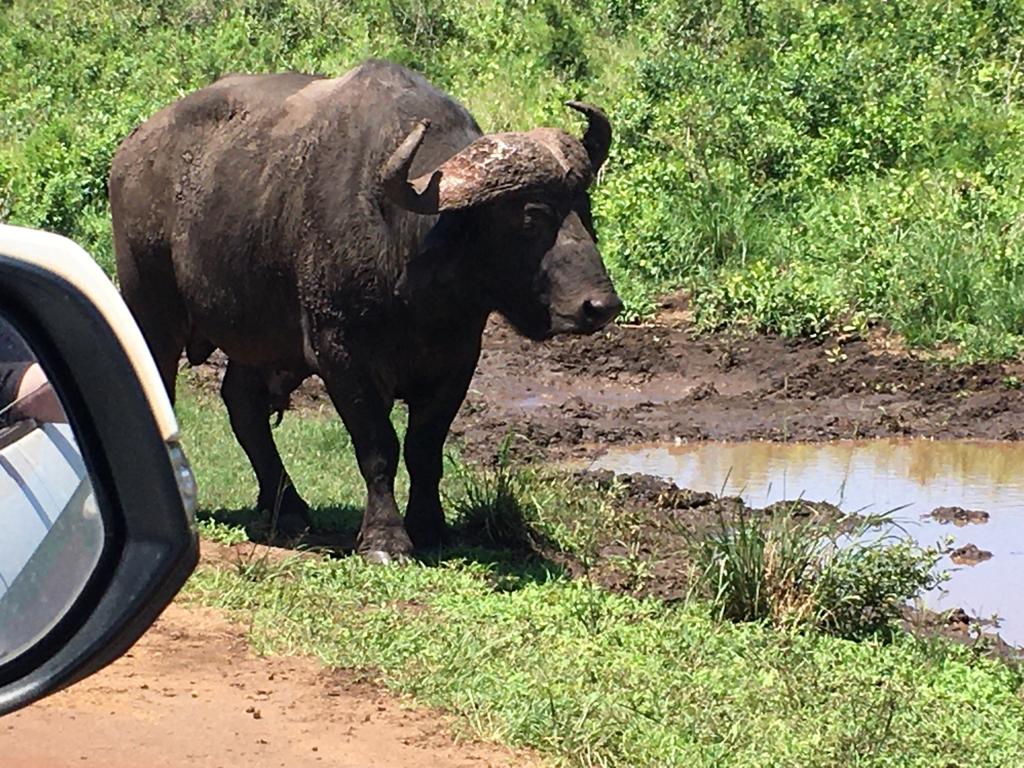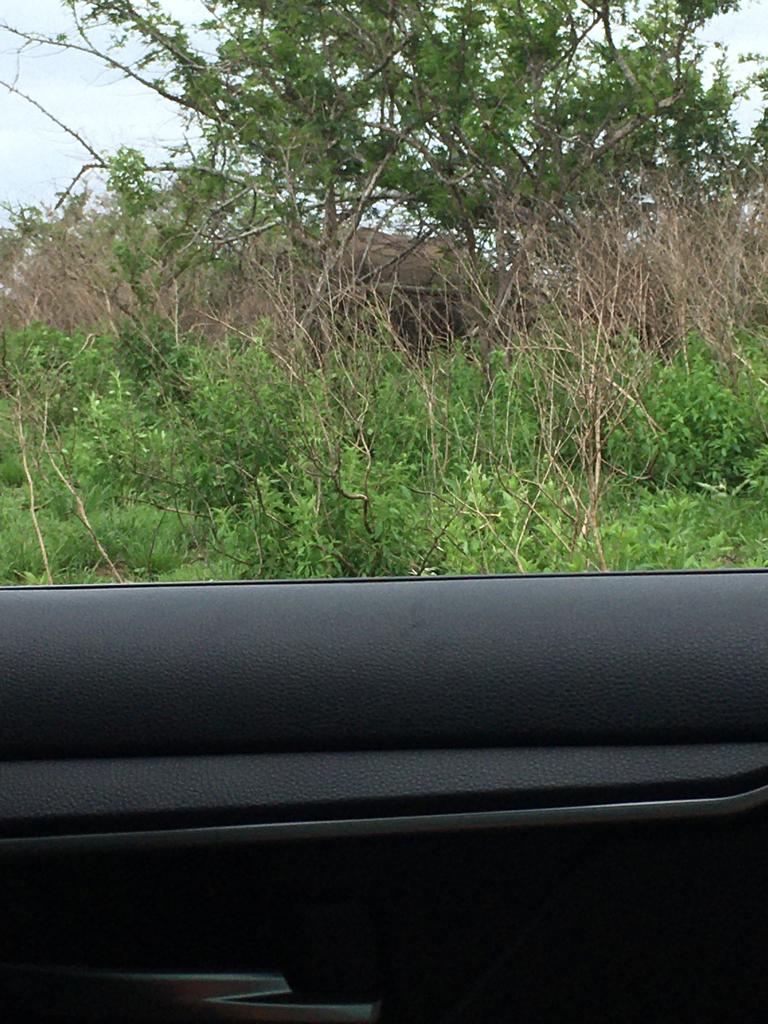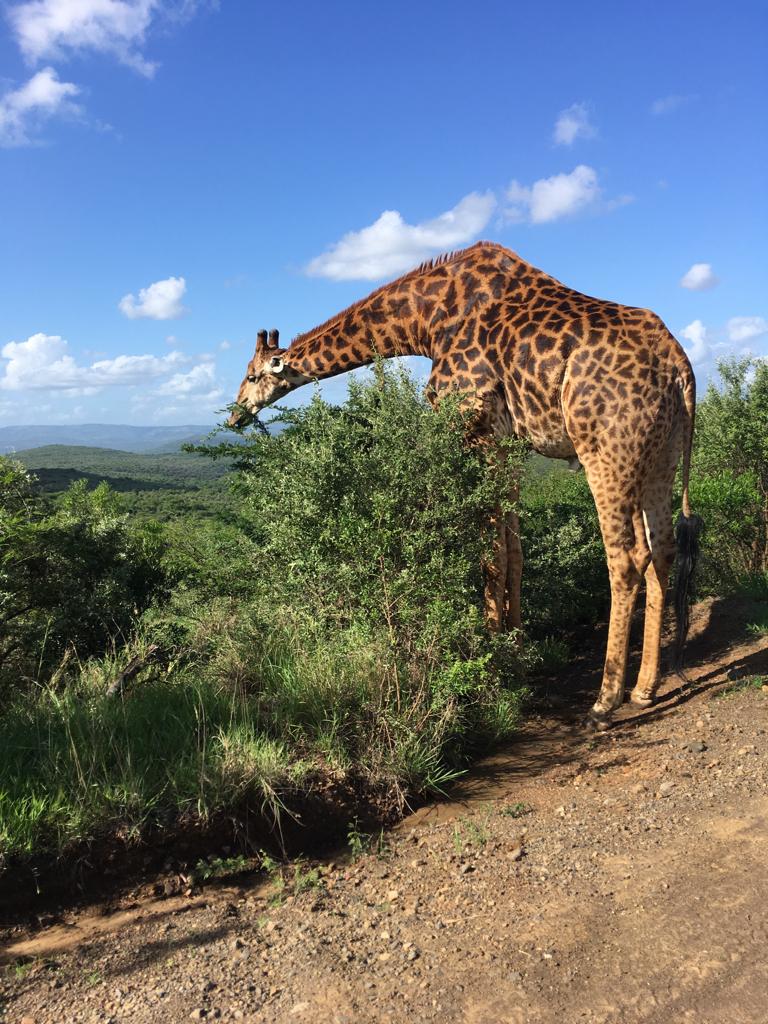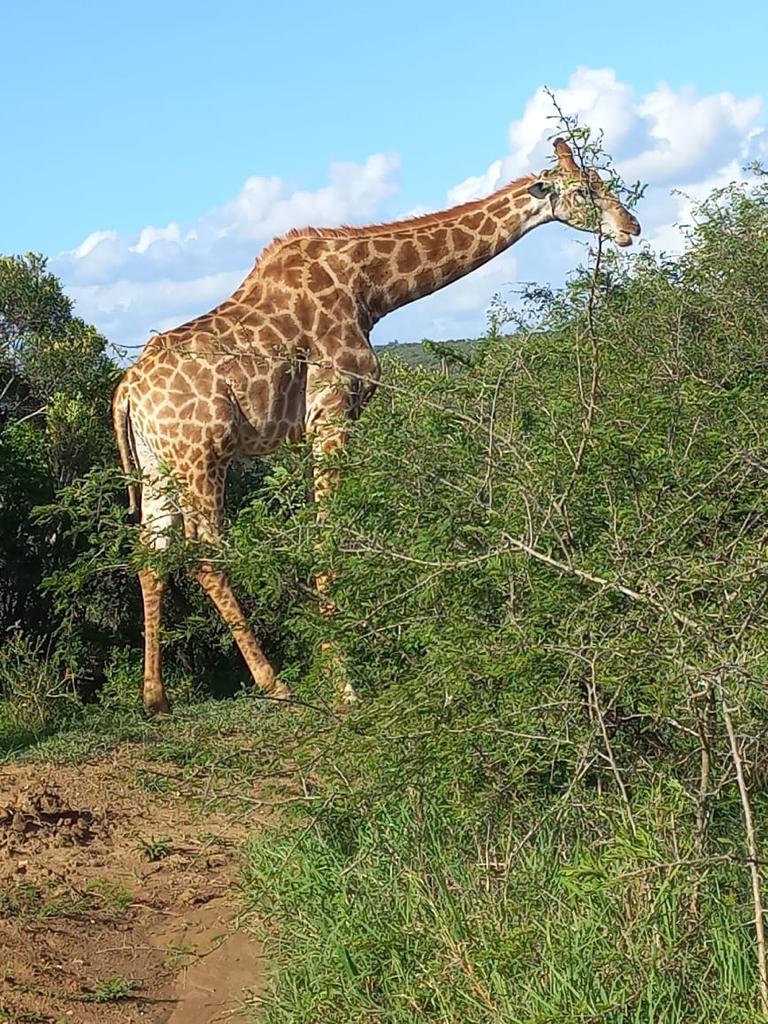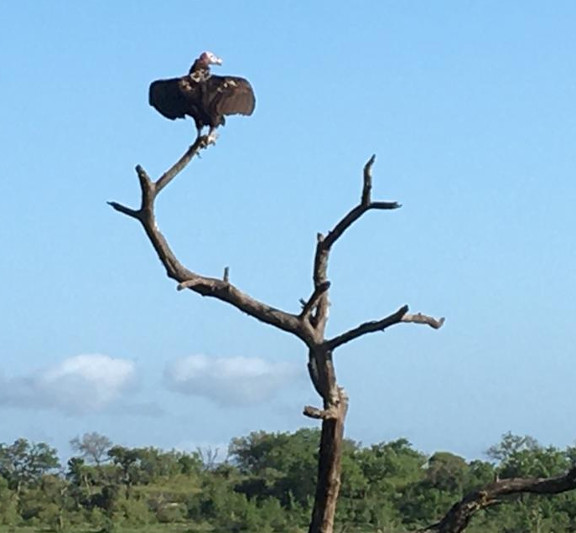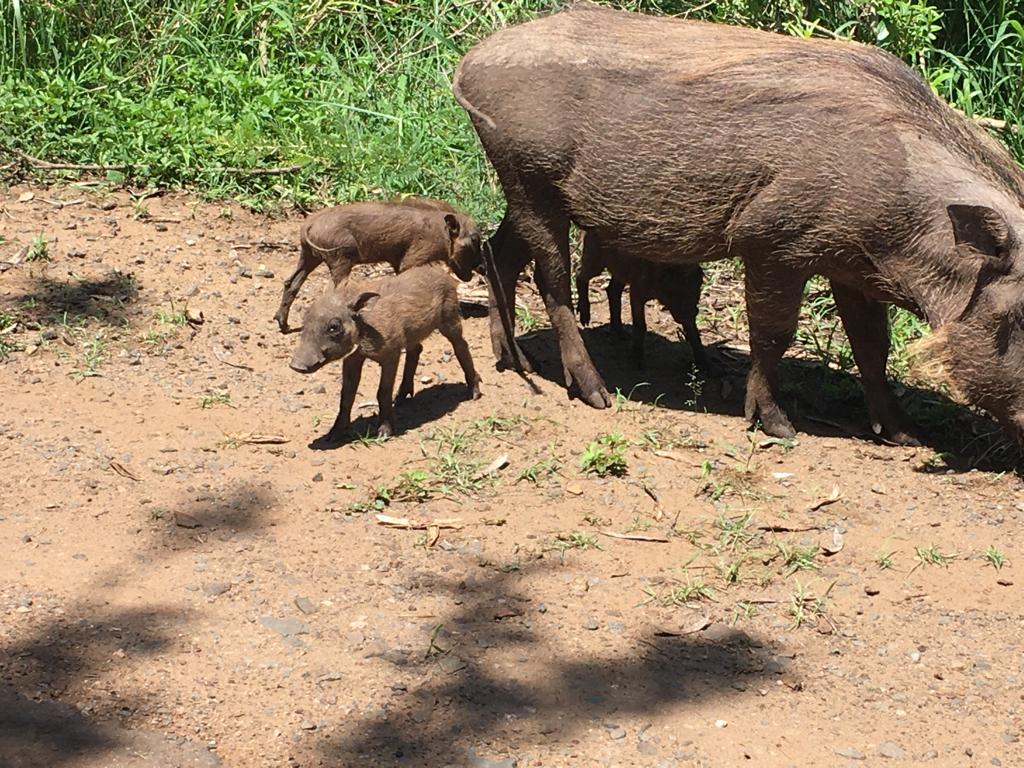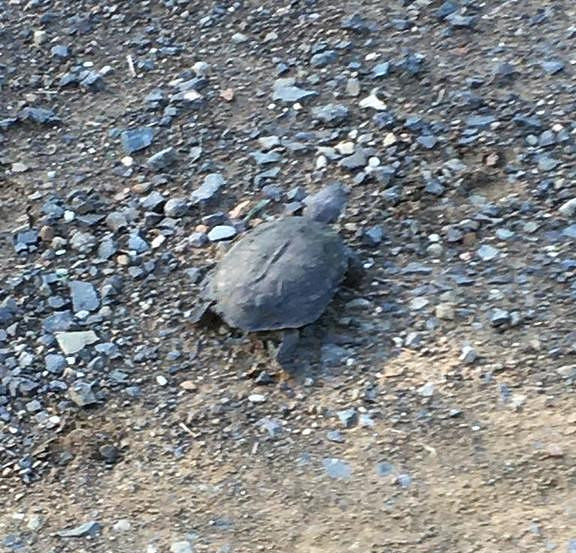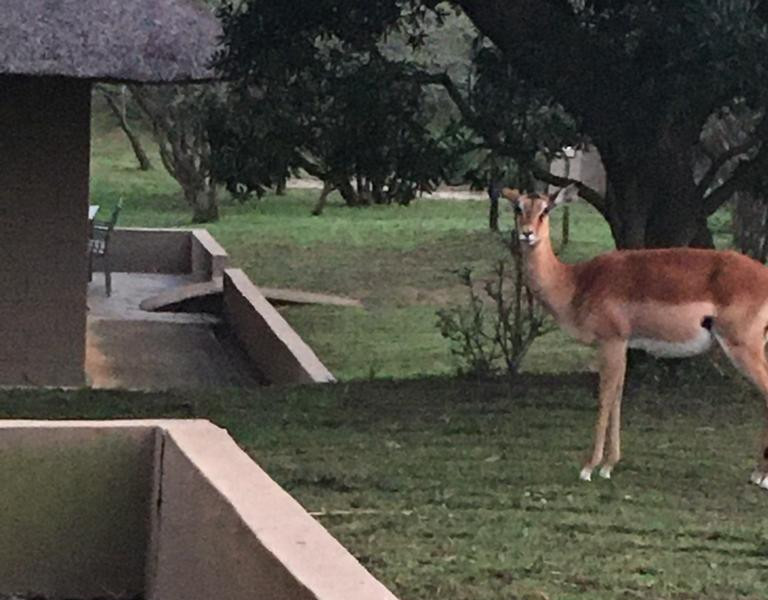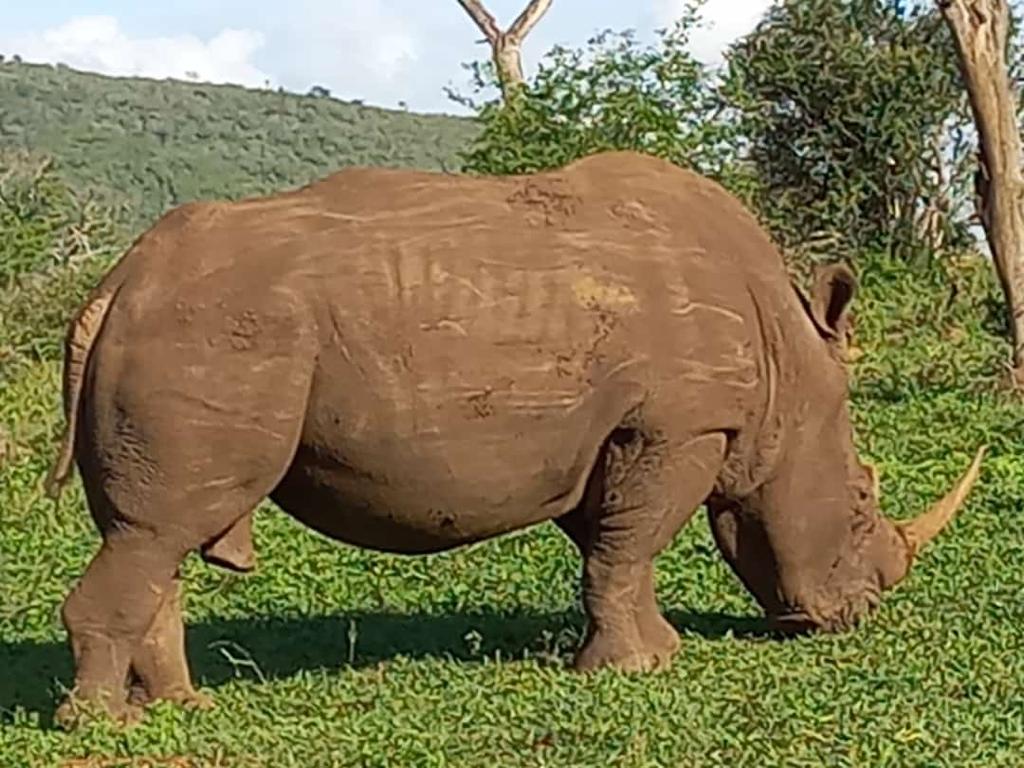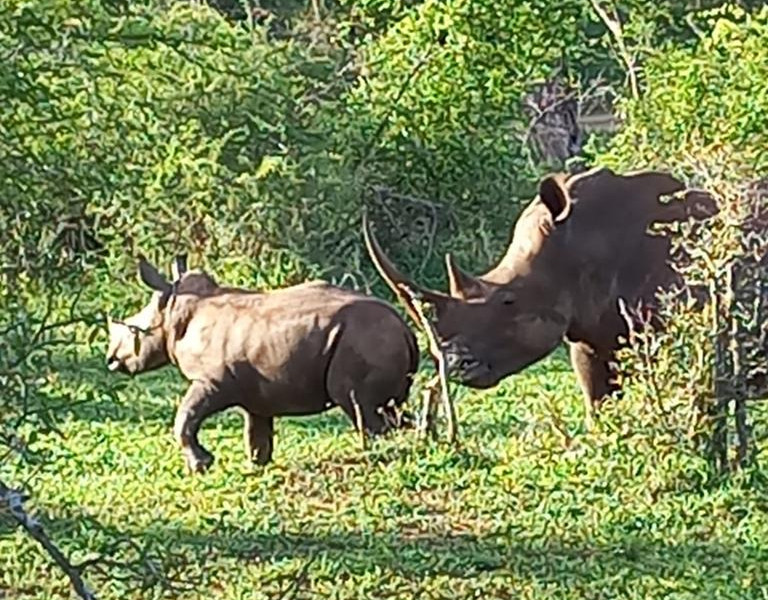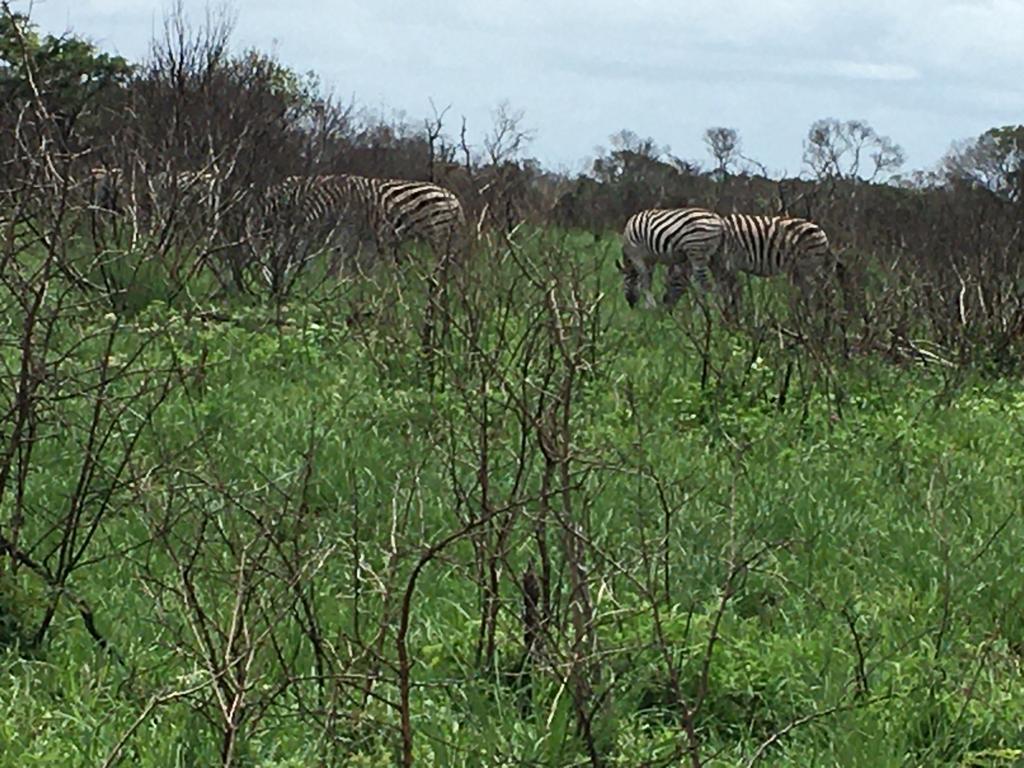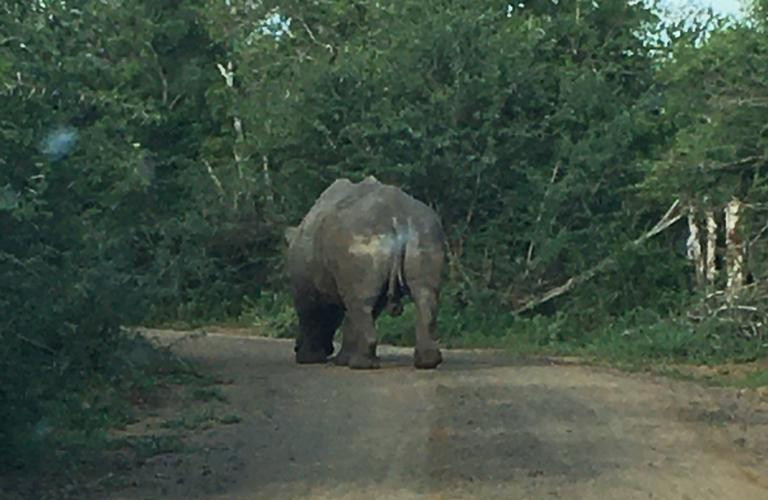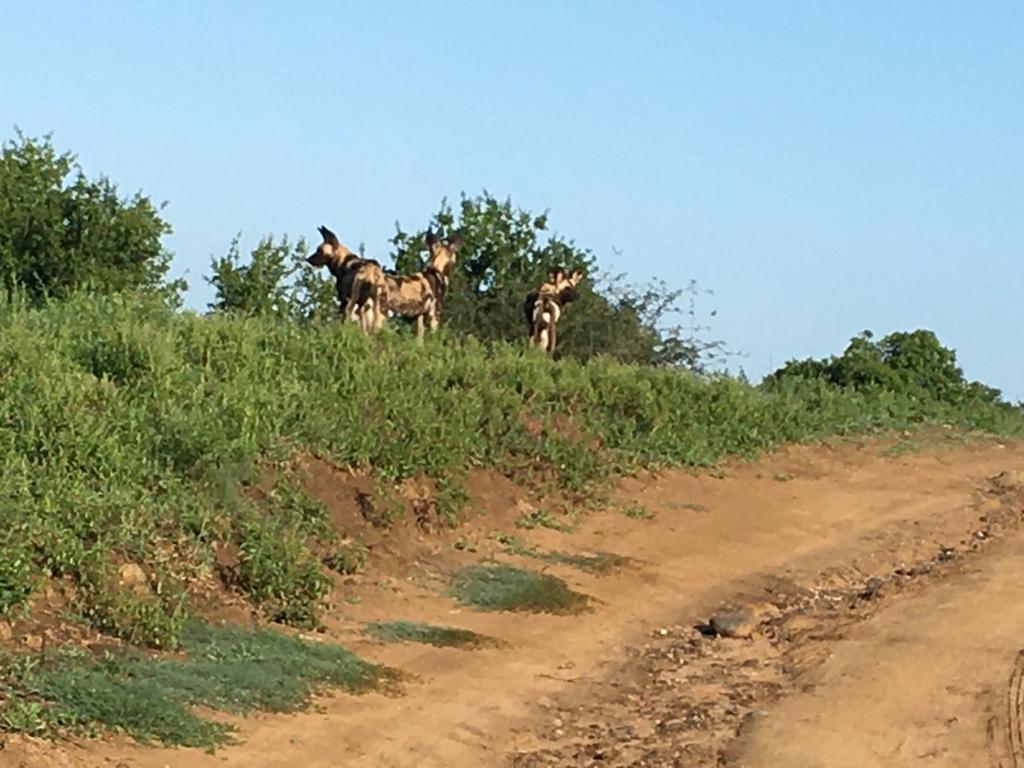 Weirdest thing, dung beetle, moving scat?
Left Wendy's place in Durban. Ding, Wendy's friend drove us to the airport where we met Adele and Vivienne – 2 of my cousins. We had a great chat, reminiscing on our pasts.
We then flew back to Johannesburg and caught a 2nd flight from Johannesburg to George.