Wine_Tour_Day6
Day 18, November 25th , 2022
Last Day (Day 6) of this amazing Wine Tour
After a fabulous breakfast at Lanzerac, I joined Cathy, our tour guide for a winery tour on the Lanzerac winery. This was an optional part of the tour and I was the only who wanted to go. Most of the other people in our group weer burnt out with tanks and barrels:-)
They use 22,000 Litre tanks and the concrete eggs are 300 litres. They use their barrel 5 times and only use French Oak. Chardonnay and Sauvignon Blanc are aged in barrels
After the tour, we opted not to do a tasting, as we had done a tasting at the dinner on the Wednesday night- but we did taste their Lanzerac Blanc de Blancs Brut – a MCC (Bubbly)
We checked out of the Hotel and boarded the bus for our final winery – for a tasting and lunch.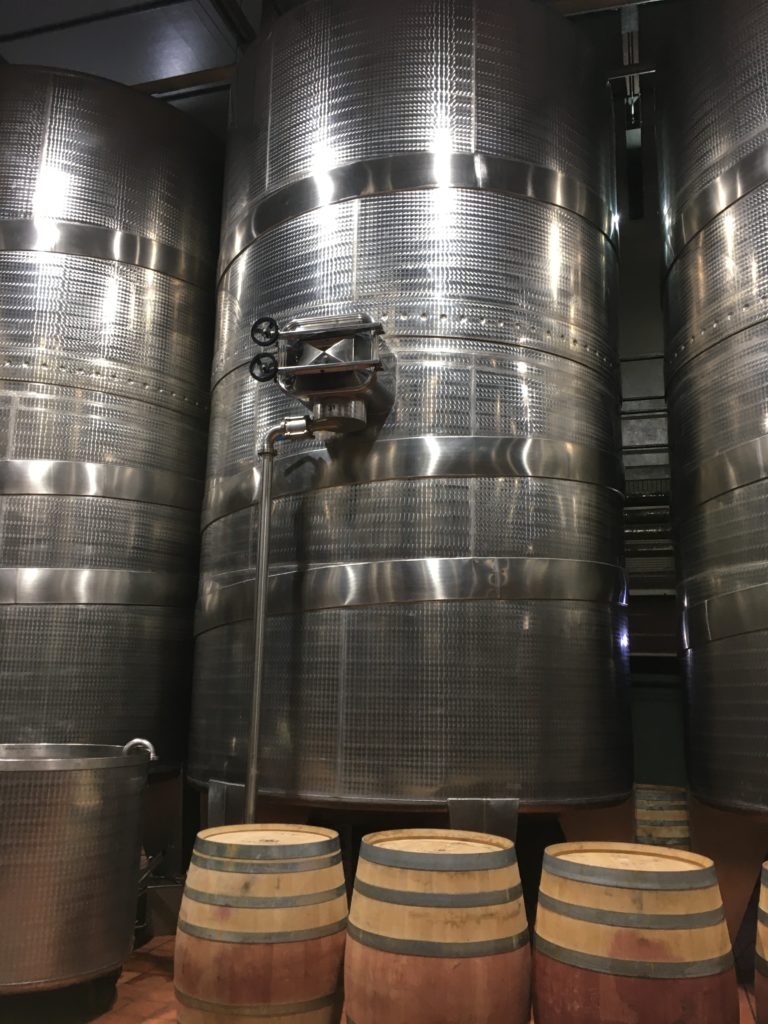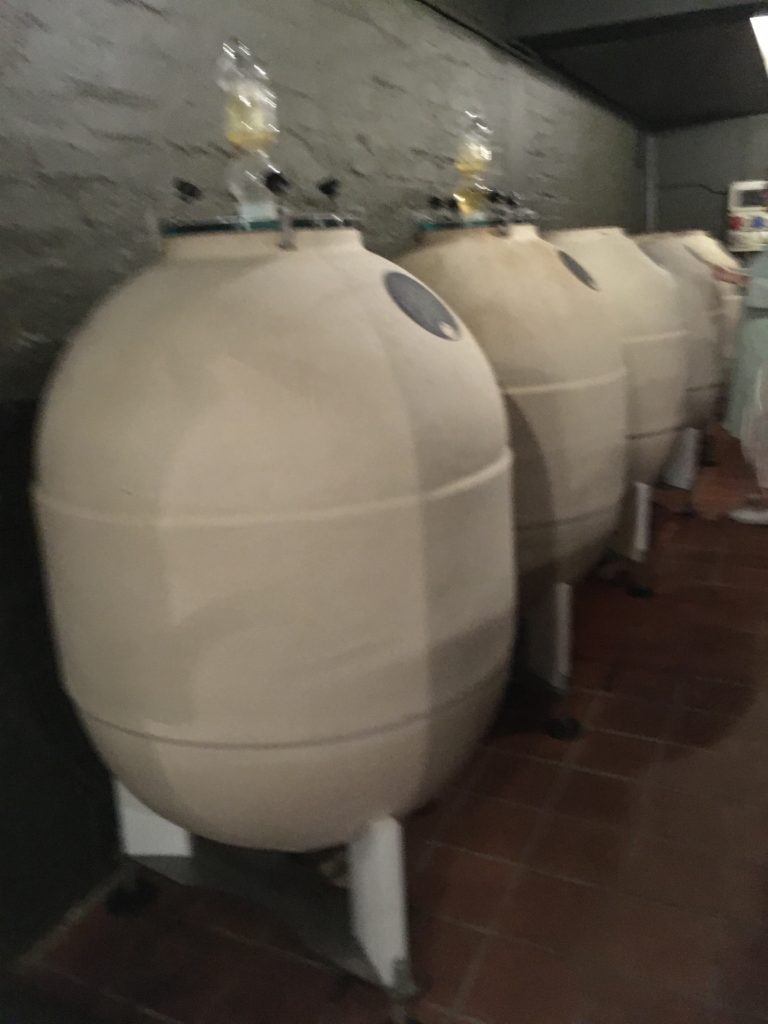 On arrival at the winery we were greeted with a glass of Bubbly – – 2017 MV Brut
We boarded a van for a tour of the grounds. This Property is ~7,900 acres of which 5,400 acres  are dedicated a nature preserve!
This was a spectacular tour. It was almost like going on another game tour! 
Check out this website:
https://vergelegen.co.za/sustainability/land-conservation/
As we started upon our trip around the property, we came across a beautiful Eland – one of my most favorite antelopes!
This was followed by seeing more Elands and also some Bontebok. The also have the Nguni cattle – a breed indigenous to South Africa and characterized by their unusual coloring and no 2 are alike!
We took another drive into the protected and gated area and once again we came across a herd of Elands and also Quagga's. The Quagga was extinct and is being brought back by the 'Quagga Project' and Vergelegen are hosting these unusual 'Zebra-like' animals with their unique stripes.
https://vergelegen.co.za/vergelegen-welcomes-the-quagga-project.
This was definitely a highight of our tour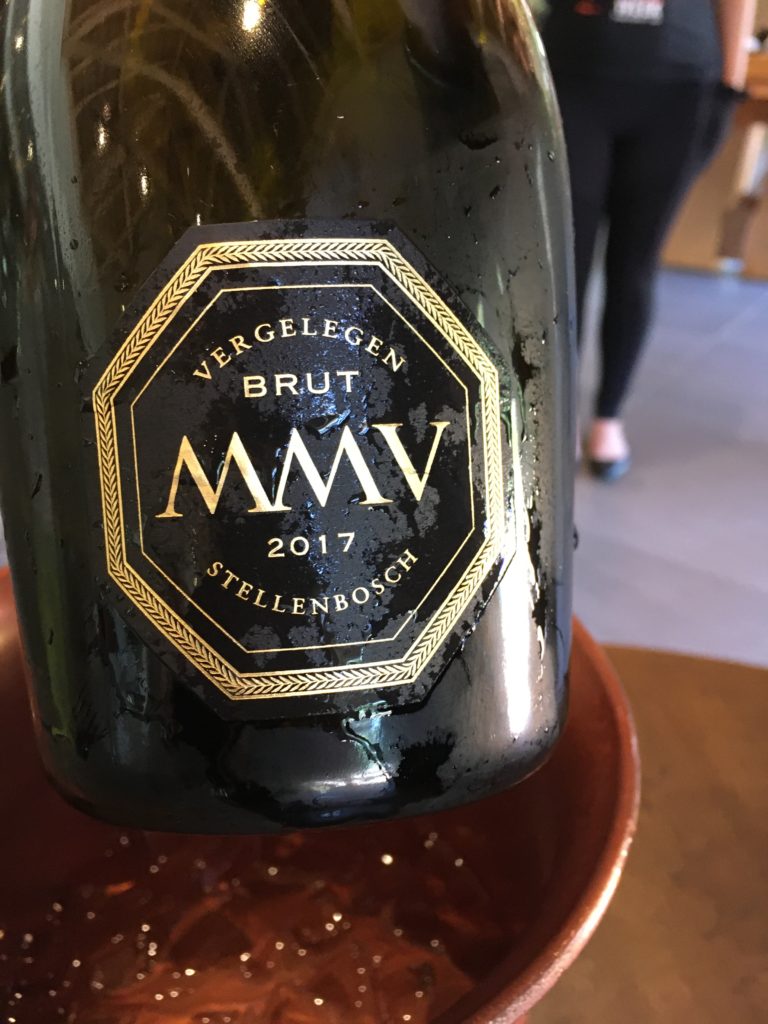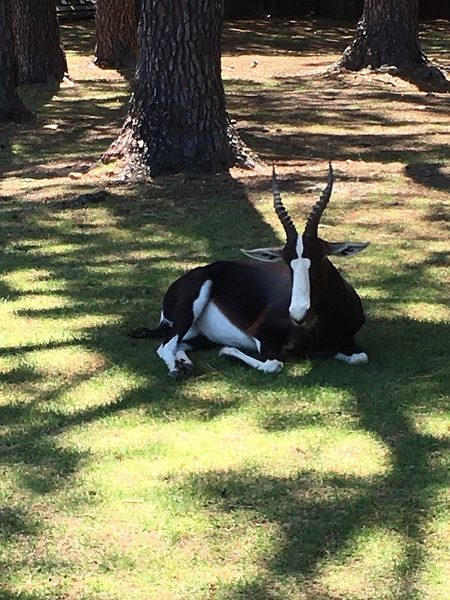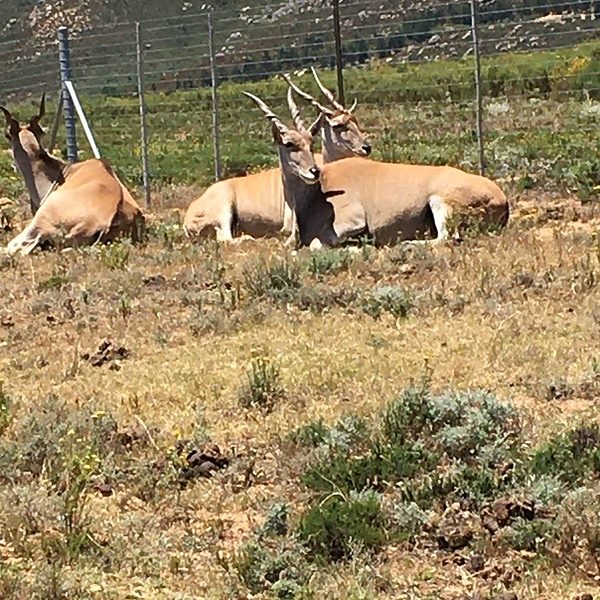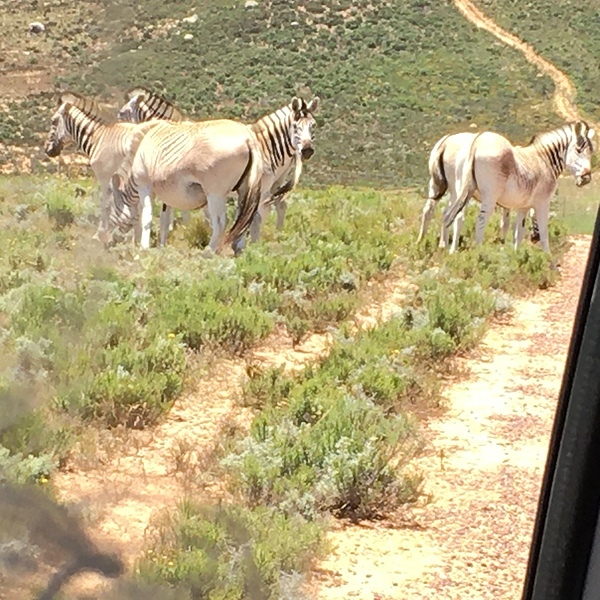 On to the wine tour!
While on the tour around the grounds we stopped at the winery which is mostly underground. The top level is at ground level, but they have 3 subterranean levels that comprise the remainder of the winery, and buried 36′ beneath the ground. According to their architect, Patrick Dillon, "burying the structure in the hilltop not only made a gravity-flow process possible, it also minimised the visual impact of the structure on the landscape."
Just fascinating!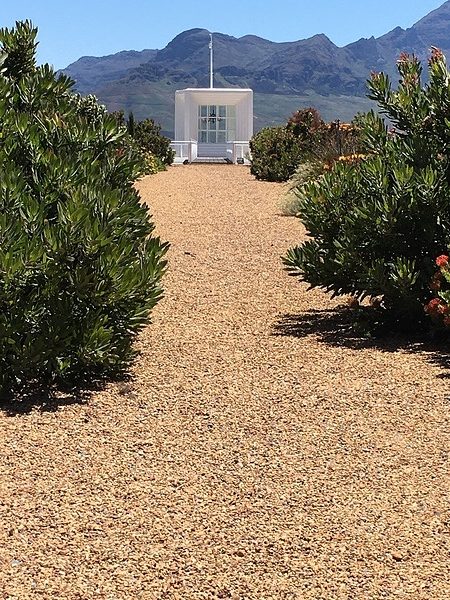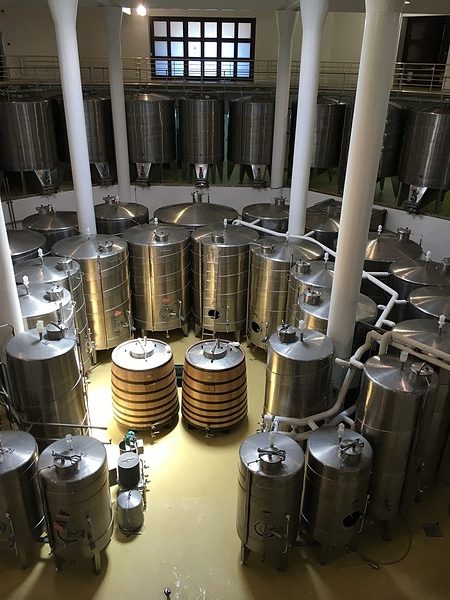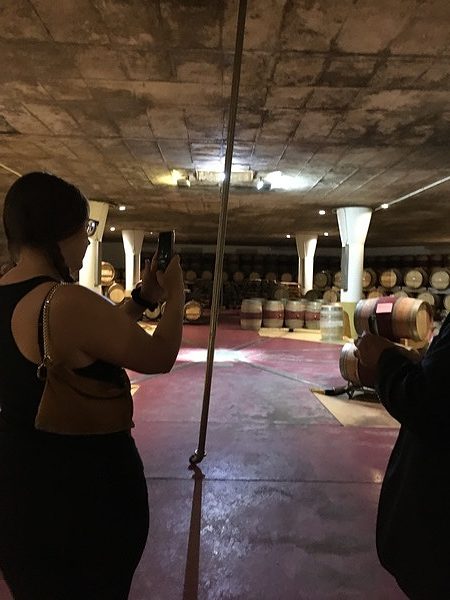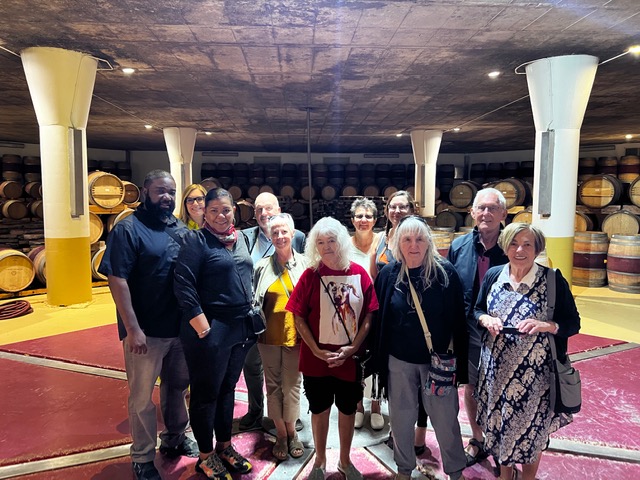 Next before going to our lunch, with wine tasting, we had a tour of their heritage and garden tour.
We toured a 300 year old Cape Dutch Homestead, refurbished to reflect the layered historicism; trees of significance including the majestic Camphor Trees that were declared National Monuments in 1942; and magnificent gardens
Unfortunately we did not have time to visit the 200 year old Library including a catalogued 4500 book collection.
What a beautiful place!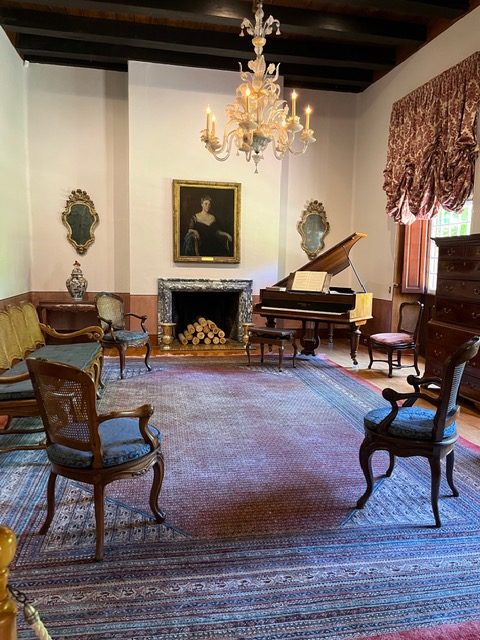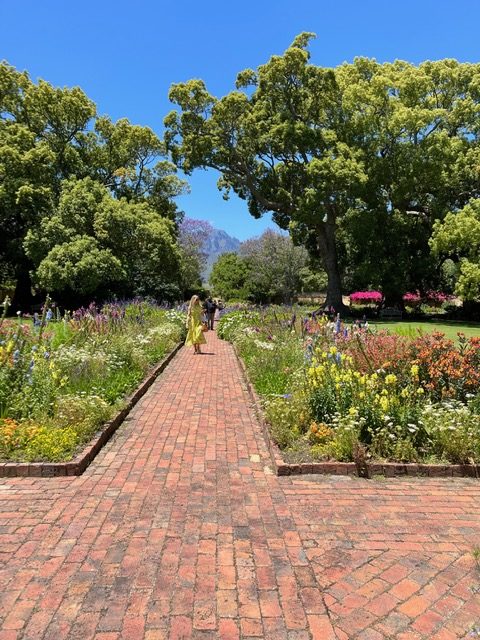 Now was the time for lunch and wine tasting.
While waiting for our first course, we were served the:2022 Florence Rosé – 52% Grenache and 48% Syrah.
During our first course, with the:
Schaapenberg Reserve Sauvignon (100%)
Cathy, our tour guide, mentioned (in Afrikaans) to our server that Penny is not fond of white wine and could they pour her something special, and that I make Syrah. (Cathy did not realize that I understood exactly what she had said – haven't lost all my Afrikaans!)
So out came their:
2018 Reserve Syrah (100%)
so of course the whole group wanted to taste, too – we messed up their carefully planned tasting. They did not seem to mind and continued without missing a beat. At one time they also brought out their extra special:
100% 2017 Reserve Merlot – all the grapes were picked on Vergelegen properties.
Next on the menu was their:
2021 Flagship GVB, a blend of 78% Sèmillon and 28% Sauvignon Blanc. (GVB stands for Grown, Vinified and Bottled.) 
Next was the:
2020 Sèmillon Reserve = 100% Sèmillon.
Followed by:
2016 Flagship GVB Red – 90% Cabernet Sauvignon and 10% Merlot.
With dessert we had the:
2021 Straw Wine (100% Semillon)- this is a sweet dessert wine, made from  the grapes that are picked when they are dried on the vine!
Once again an absolutely exquisite experience.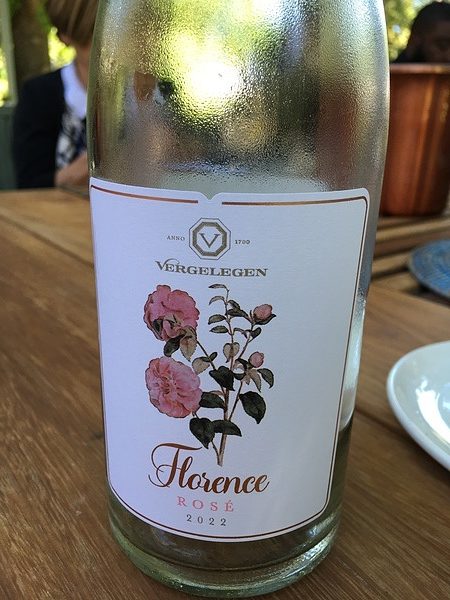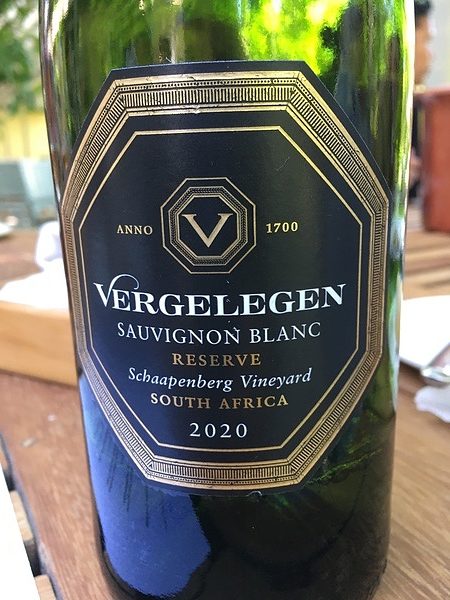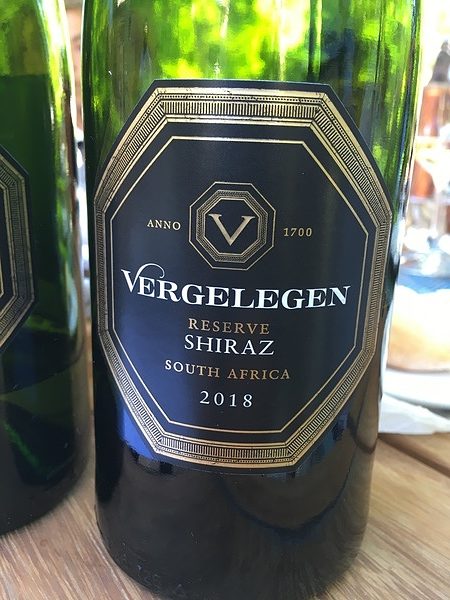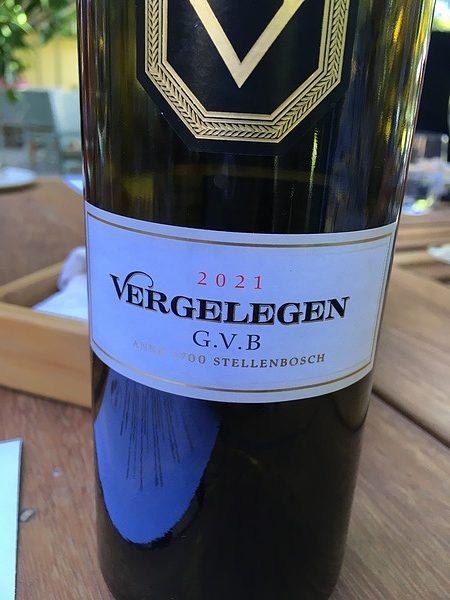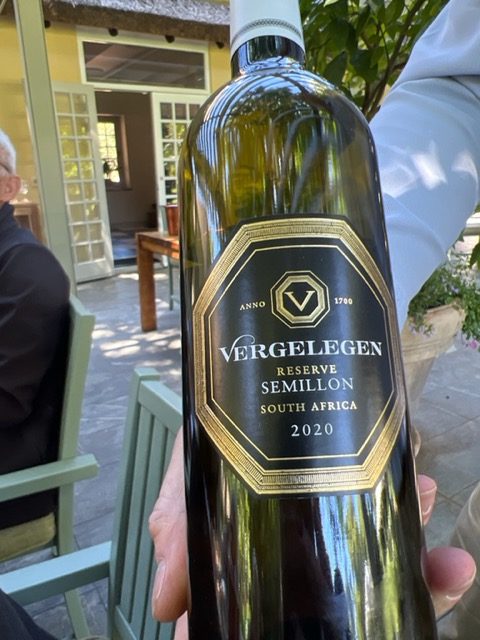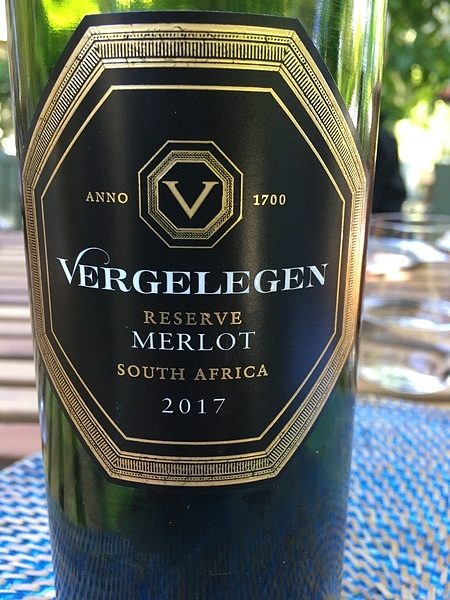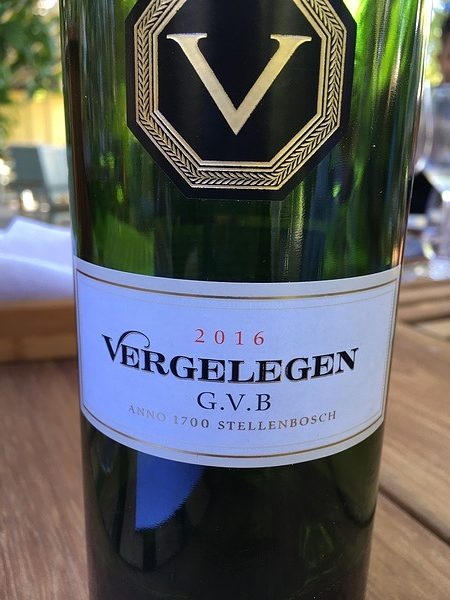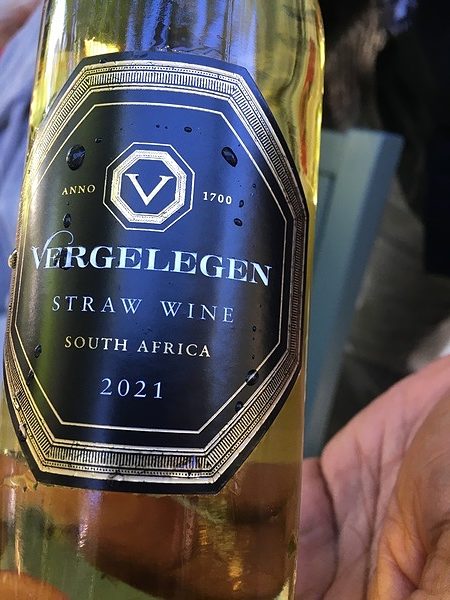 Heading back to Cape Town
This was the last event on our tour and now on to the bus for the last time and heading back to Cape Town – where our bus driver drove all of us to our final stop instead of taking us all back to The Mount Nelson. He did not have to do this, but in the true South African spirit – he did!
We were dropped off at our V&A (Victoria & Alfred) Waterfront Hotel, the Portswood!