Wine_Tour_Day3
Day 15, Tuesday November 22nd - Day 3 of our Wine Tour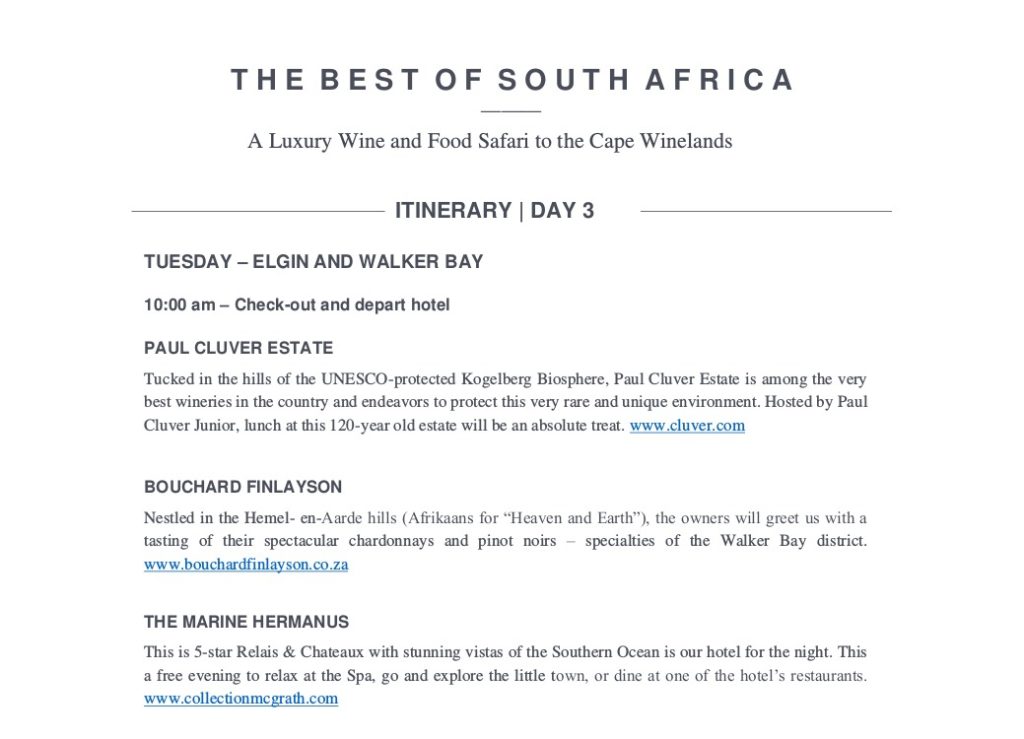 Checked out of this glorious hotel and said goodbye to their fabulous staff! 
On our way to Paul Cluver Estate!
The winery is beautiful, as all of them have been!
Their wines are The Village Series – their philosophy drinking these wines all day every day – and the Estate Series.
We tasted the 2022 Village Riesling – a hit (even with Penny), the 2021 Village Chardonnay and the Village Pinot Noir.
We moved on to the Estate Series with lunch. We tasted: 2022 Sauvignon Blanc (90% Sauvignon Blanc, 10% Semillon), the 2020 Estate Chardonnay and the 2021 Estate Pinot Noir.
Lunch was spectacular! The Filet topped with a dab of Pinot Noir butter! Partnered with some good ol' South African Chips – not fries. Delicious.
We ended the lunch with 2021 Riesling Noble Late Harvest – a wonderful dessert wine!
Noble rot is when the vines are infected with Botrytis – a rot that accelerates the ripening and shrivels the skin. This makes a sweet wine. because of the humidity in this area this rot appears naturally and the vines are not sprayed with the fungus, as they do sometimes, here in the US.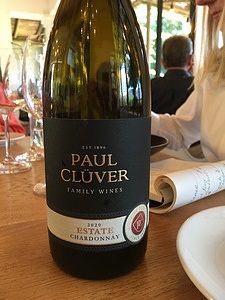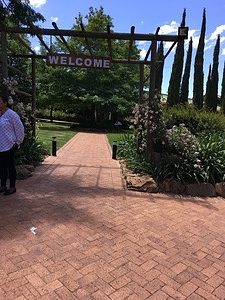 Next Stop Bouchard Finlayson
Once again a beautiful property! Their roofs are thatch!
Walked the vineyard before our tasting and noticed the spacing is 4'x4′ with an 8′ every third row to allow a tractor. All vineyard work is done manually. Notice how low the fruiting zone is! Do they pick on their knees?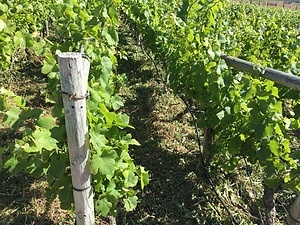 We started off with a white – 2021 Blanc De Mer – a blend of 69% Riesling, 20% Viognier, 9% Chardonnay, 2% Sauvignon Blanc. The name means 'white of the sea' as this winery is very close to the beach town of Hermanus.
This was followed by a vertical tasting of their Pinot Noirs – 1998, 2008, 2012, 2018 and 2020. It was great to have this vertical tasting to see how the wines change from year to year. My favorite was the 2018.
Lastly we tasted their signature blend 2015 Hannibal – 46% Sangiovese; 16% Nebbiolo; 18% Pinot Noir; 11% Shiraz; 4% Mourvedre; 5% Barbera. this was the first wine we tasted that had Mourvèdre – not a common grape in the Cape.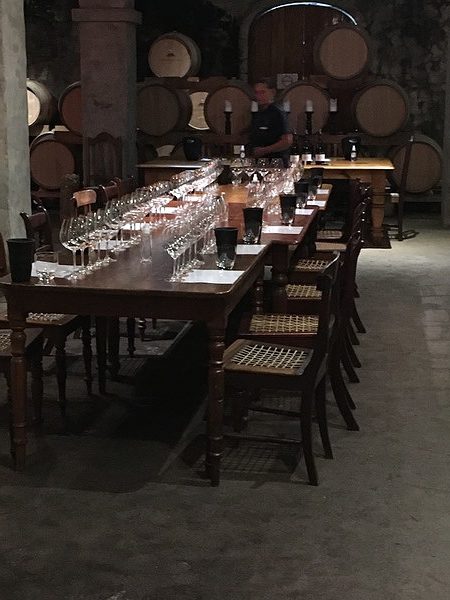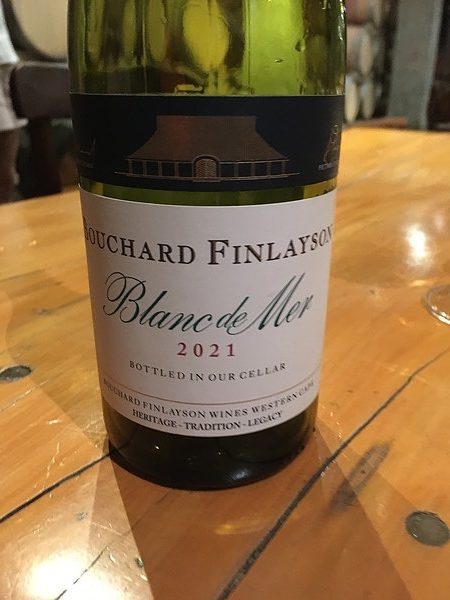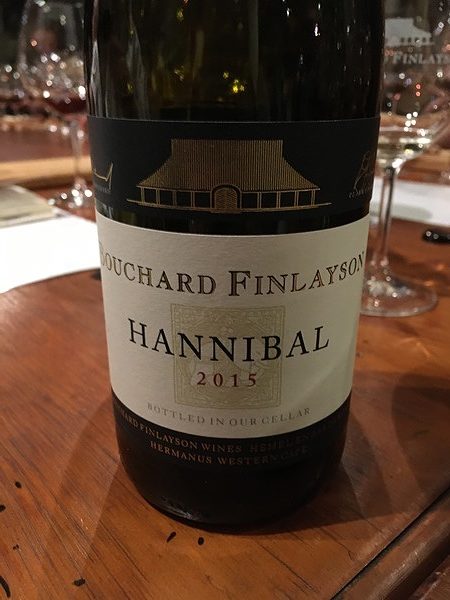 After our wine tasting, we checked into our Hotel – the Marine Hermanus – for the night. The evening was on our own, but as the town had 'load shedding', all the stores were closed. So we just had a nice walk on the beach and then went back to our room for dessert.