Wine Blending Class – Create your own blend
Attend one of our Blending classes
In many fields, music and art as examples, numerous people have a natural talent. Wine Blending is similarly a talent.  Mixing specific amounts of different wines produces blends with interesting nuances and tastes.
In the class, you'll taste one of our popular blends, while Corinne shares some blending and wine-making experiences. Then, you'll taste our three single varietal wines. Now, using these single varietal wines, you'll mix several different blends to see which you like best
Once you discover your preferred blend, you can take home a bottle of your very own creation!
It's a fun, educational and interesting experience.
We charge: $70/person, $120/for 2. Buy it now!
It includes an approximately 2 hour seminar and a take-home bottle of your unique blend. Discounts are available for parties of 4 or more – call us @ 209-783-5049 for more details. 
There are no classes in November
Corinne is going to South Africa!
****NOTE: Our Classes are held year round on most Sundays check back often for updated schedule
If none of these dates work, please call 209-783-5049, or email corinne@winetreefarm.com for reservations. (We do offer private sessions on request.)
Pouring Wine for Blending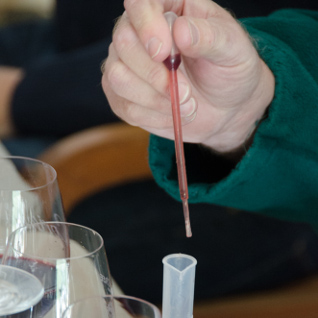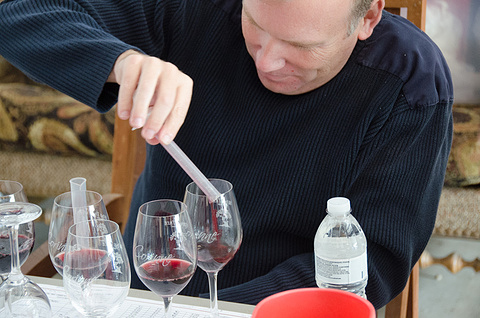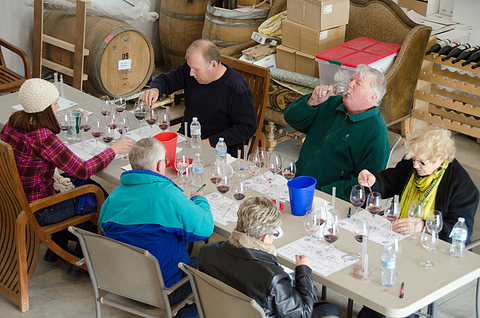 Definitely a Talented Class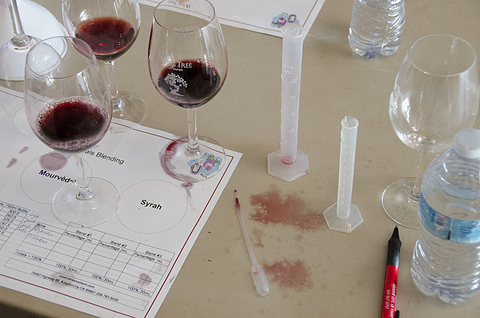 A Busy Blender's Work Place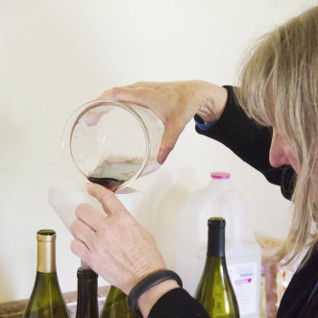 Corinne makes a Bottle of your Blend