SA_Day_1-3
Our Trip to South Africa
Nov 11, 2022 - Nov 27, 2022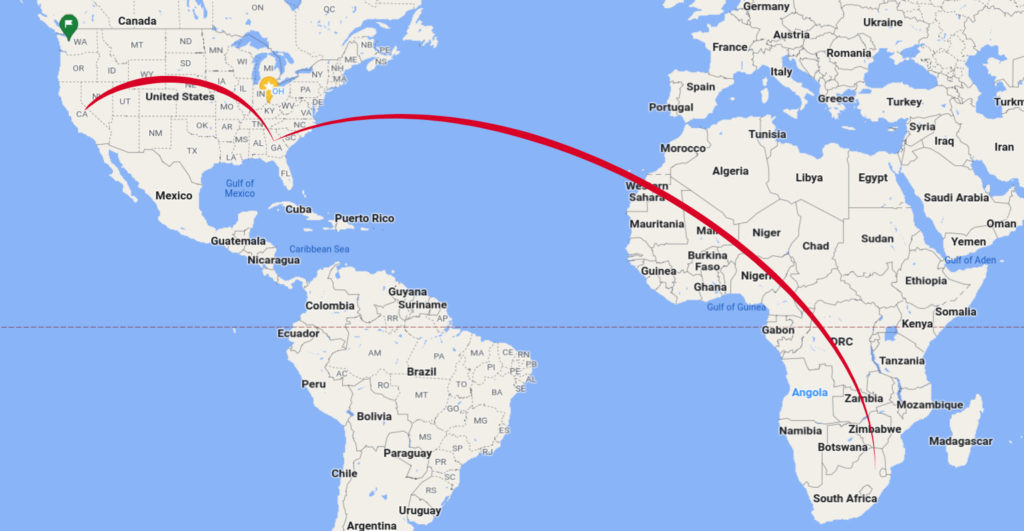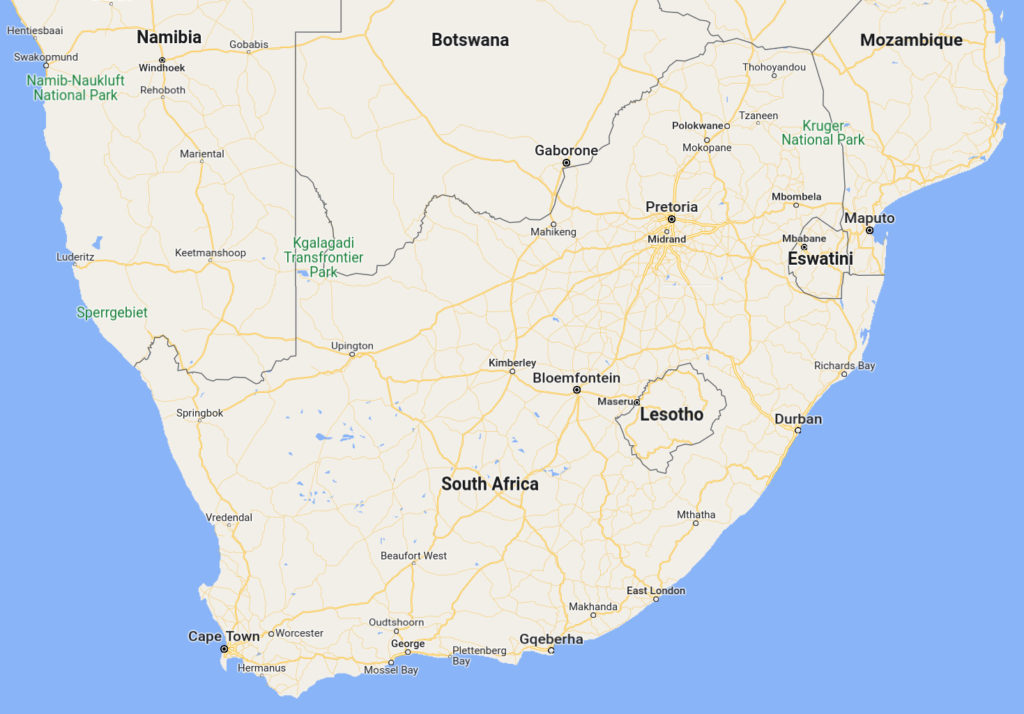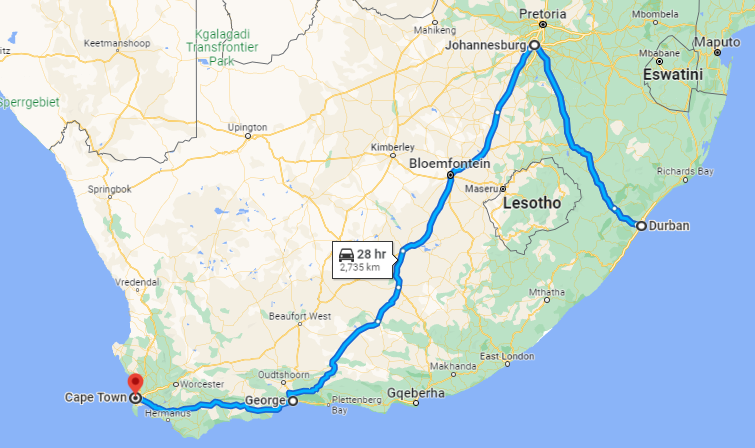 Why venture to South Africa you ask? Well it's where Corinne was born, need you ask more?
For Wine Drinkers (Corinne & Penny), it's one of the world's premier wine regions, which makes it a must place to visit, even if you weren't born there.
SA is at the southern most tip of Africa. It is bordered by Nambia, Botswana and Mozambique on the north, and includes 2 land bound countries (Lesotho, Eswatini) within its borders.
Size wise, SA is a little less thant twice the size of Texas. SA is east of the US, and as the sun rises in the east, they see the sun rise about 10 hours before it rises in CA during PST.
If there is one common trait that Corinne and Penny share, it's their love of animals.
Penny raises sheep and as you can see from her website, she's raised more than a few and still going strong.
Corinne and her son Nic are all around animal lovers, from 2 horses, 10 sheep (from Penny), 3 goats, 2 dogs (down from 3), and 4 cats between the winery and her home, the animal food budget is the same as for people
On these pages we'll keep you posted on our travels. We're looking forward to visiting fabulous areas in South Africa, seeing interesting and for most, unusual animals. And, yes doing a luxurious guided tour of the famous wine regions.
Sit back, and enjoy the tour as we do all the hard work of traveling for you!
Day 1 - 2, Johannesburg, South Africa
Day 1, November 8th, 2022
We are in Johannesburg!
Arrived in Johannesburg or Tambo airport. We were met by Claire and her husband Roman. They took us to our hotel room – which is attached to their retirement community for friends and family to stay when visiting  A really nice place. (this is outside Johannesburg so in a pretty good area.)
After freshening up we met them for dinner at the retirement community restaurant where we enjoyed their famous beer batter fish – best fish I have had in years and a bottle of Pinotage.
Had major issue with electricity as the converter I brought did not have a plug that matched the South African plugs and the one Penny brought was just a plug changer and not a CONVERTER. Roman, came to the rescue with a plug he had at home and then we realized that the power cord to my laptop went as high as 240 so we were okay.
Then the wifi password we had, only worked with 2 devices, so after signing in with Penny and my iPhones, we could not get wifi on my laptop. And the office was closed so could not get them to help. So we just went to bed to see if we could get our body clocks in sync with the time change.
Day 2
We both slept relatively well, but were up early. I was able to get the wifi to work, by turning off our iphone connections. Got caught up on email. We met Claire and Roman for breakfast at the community restaurant – their food is good. Then off Touristing!
We drove into Johannesburg for a huge shock as to how derelict it is. Drove past some of the old stomping grounds and then stopped at our (Claire and my) High School- Athlone Girls High. We did a tour and enjoyed a few classrooms – then as we were leaving a few of the students asked if we would take their pictures and we did and they sang their school song for us very nostalgic!
Then onward to some more old stomping ground sites. One was my old home which was pretty much destroyed and hardly recognizable – very sad. But the 2nd one (in the picture) was still in a nasty area but seemed to be in ok shape. The filth and garbage around these parts of Johannesburg were extremely saddening and disgusting. Penny was pretty much scared to death as we drove around!
Back to Claire's house where Irene (my bestie in High School) with her husband Ian joined us for a typical South African Braai. We had stywe pap (polenta style maize made stiff) with sous (sauce) boerewors and rump steak. It was great meal sharing many memories of teenage girl antics, people we knew and catching up on our current lives. Warm, wonderful evening!