SA_Day_1-3
Our Trip to South Africa
Nov 11, 2022 - Nov 27, 2022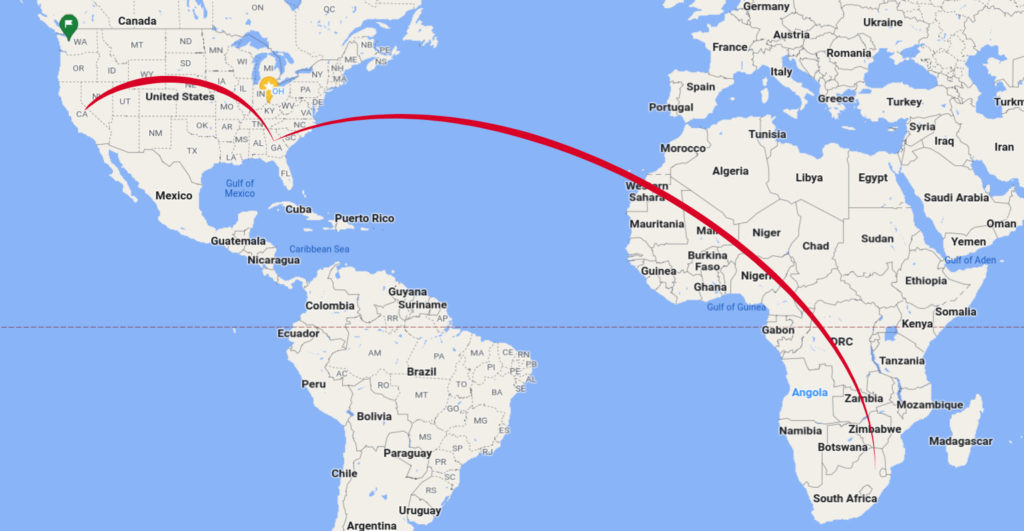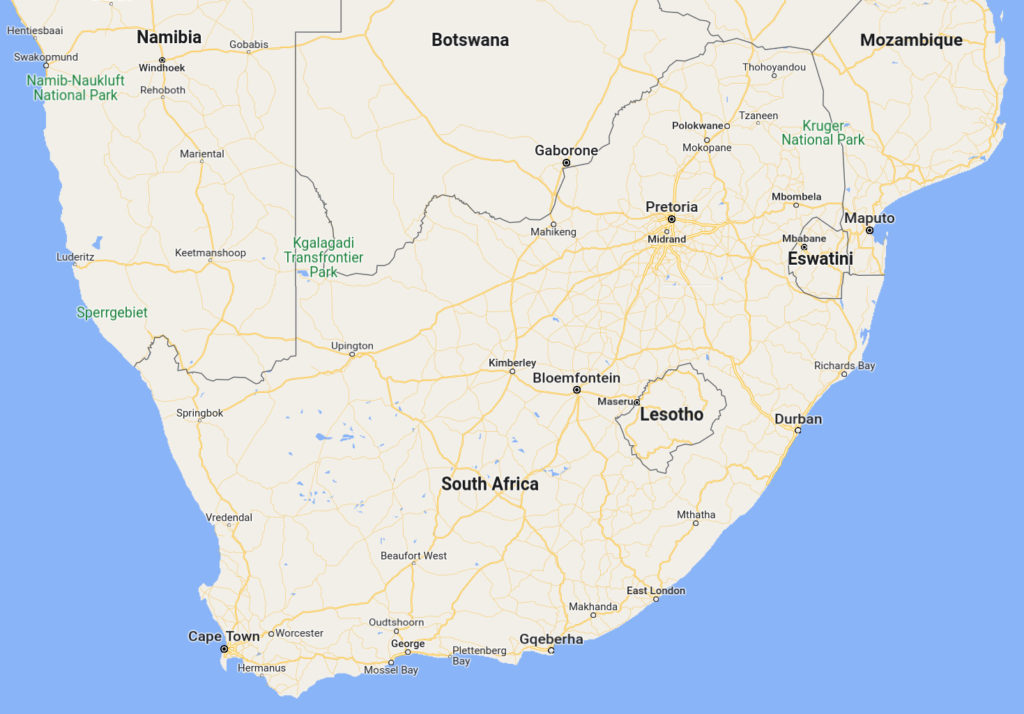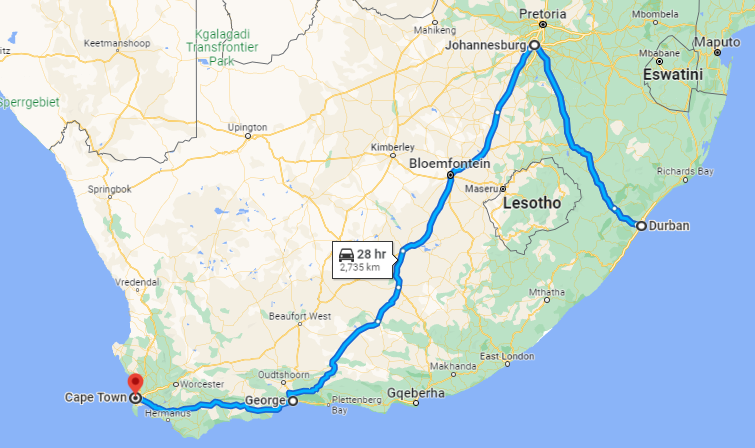 Why venture to South Africa you ask? Well it's where Corinne was born, need you ask more?
For Wine Drinkers (Corinne & Penny), it's one of the world's premier wine regions, which makes it a must place to visit, even if you weren't born there.
SA is at the southern most tip of Africa. It is bordered by Nambia, Botswana and Mozambique on the north, and includes 2 land bound countries (Lesotho, Eswatini) within its borders.
Size wise, SA is a little less thant twice the size of Texas. SA is east of the US, and as the sun rises in the east, they see the sun rise about 10 hours before it rises in CA during PST.
If there is one common trait that Corinne and Penny share, it's their love of animals.
Penny raises sheep and as you can see from her website, she's raised more than a few and still going strong.
Corinne and her son Nic are all around animal lovers, from 2 horses, 10 sheep (from Penny), 3 goats, 2 dogs (down from 3), and 4 cats between the winery and her home, the animal food budget is the same as for people
On these pages we'll keep you posted on our travels. We're looking forward to visiting fabulous areas in South Africa, seeing interesting and for most, unusual animals. And, yes doing a luxurious guided tour of the famous wine regions.
Sit back, and enjoy the tour as we do all the hard work of traveling for you!
Day 1 - 3 in South Africa
Day 1
We are in Johannesburg!
Our hosts for our first night in Johannesburg. Had a great dinner!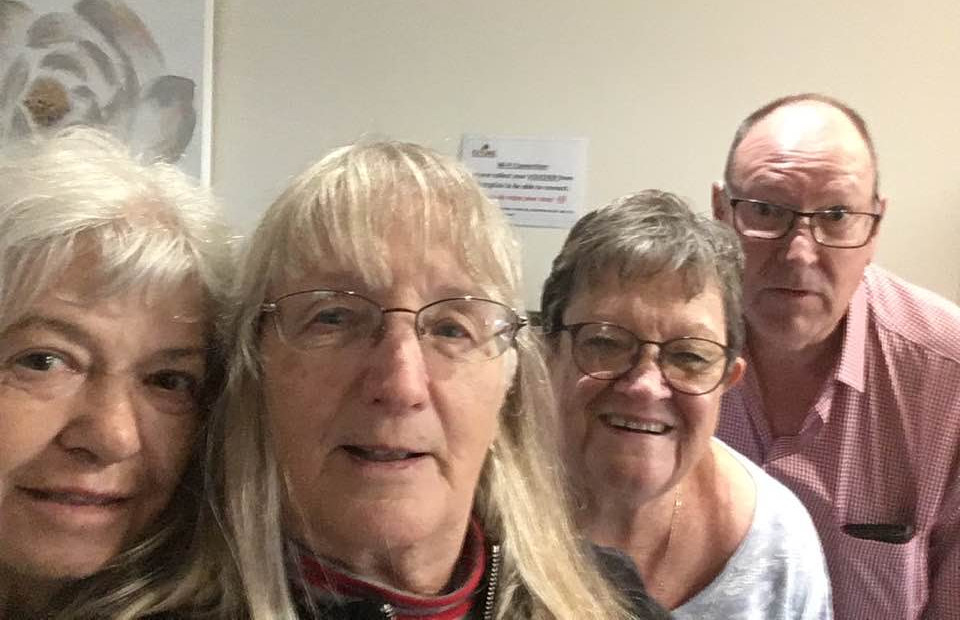 Day 2
A trip to my High School,
A South African Braal with style pap en sous plus boerewors and rump steak. My high school best friend Irene and her husband Ian, joined Claire and her husband Roman – our hosts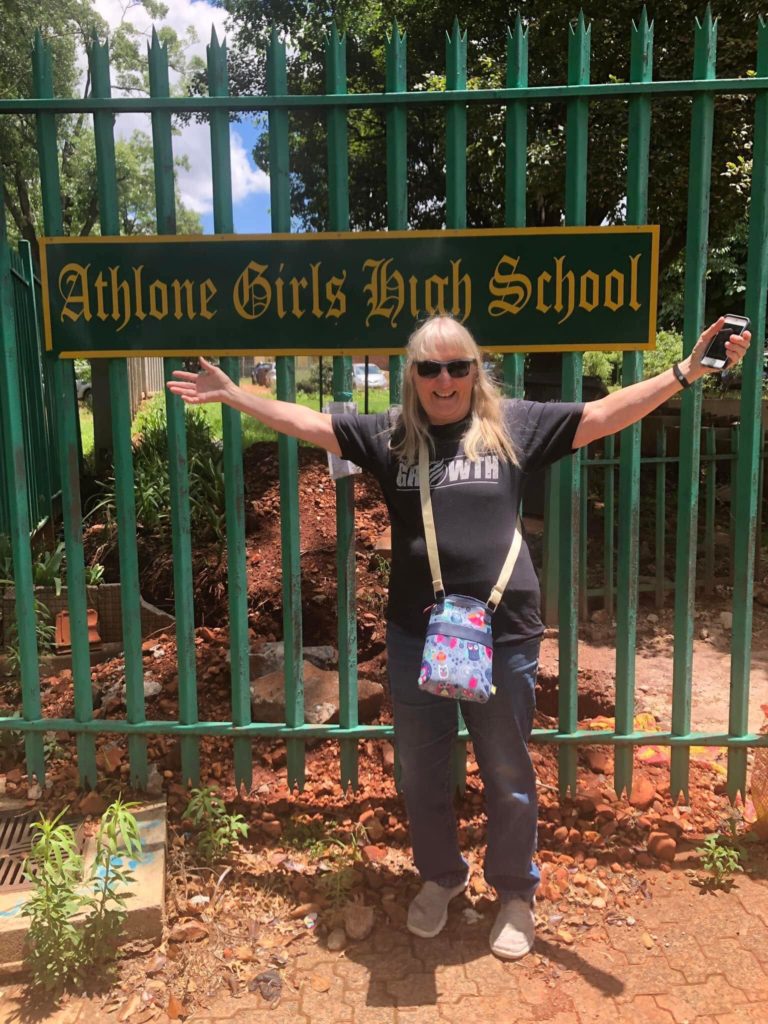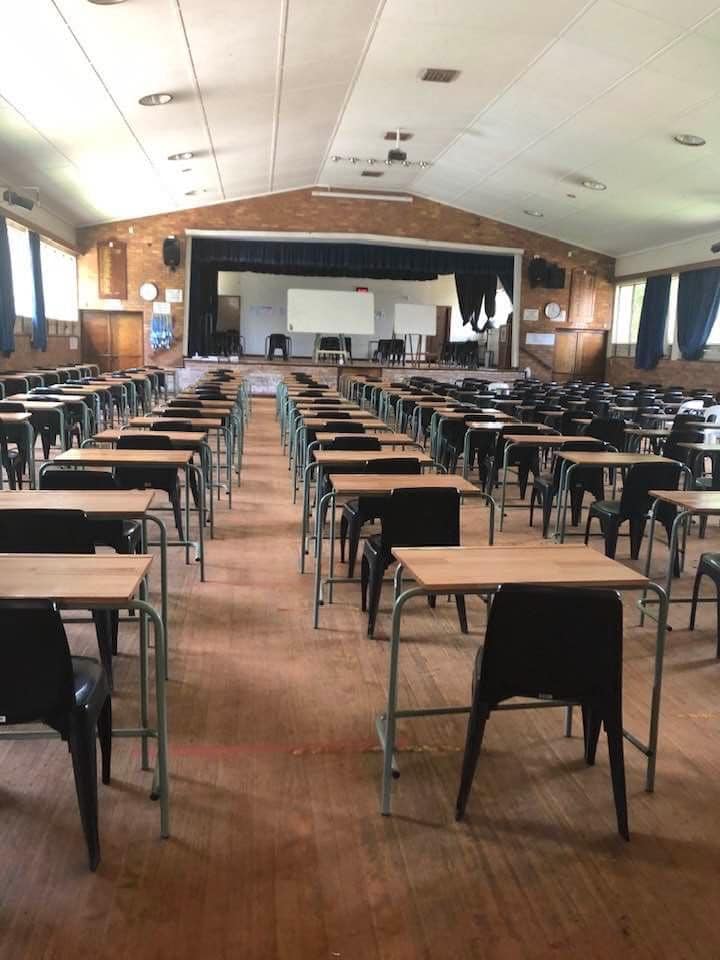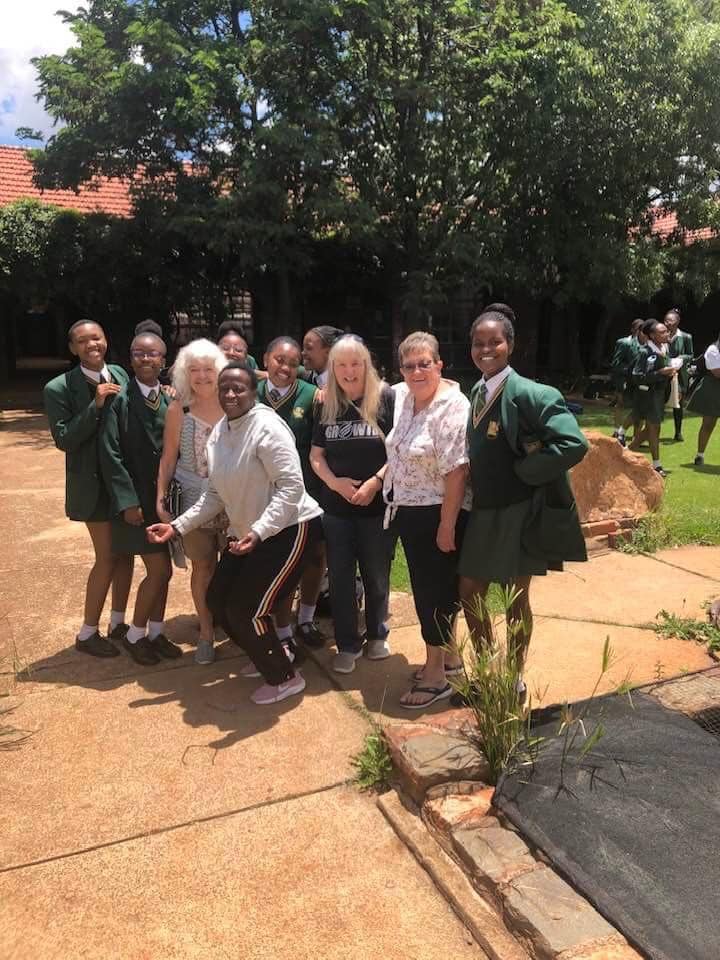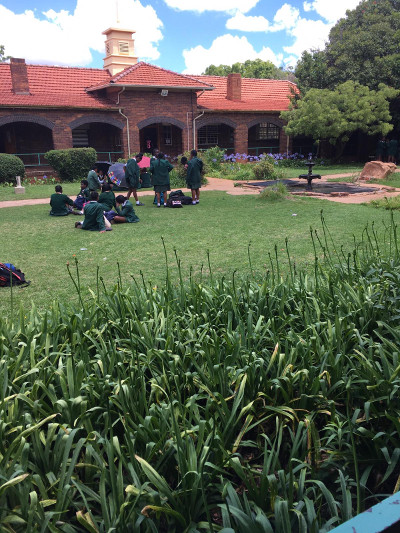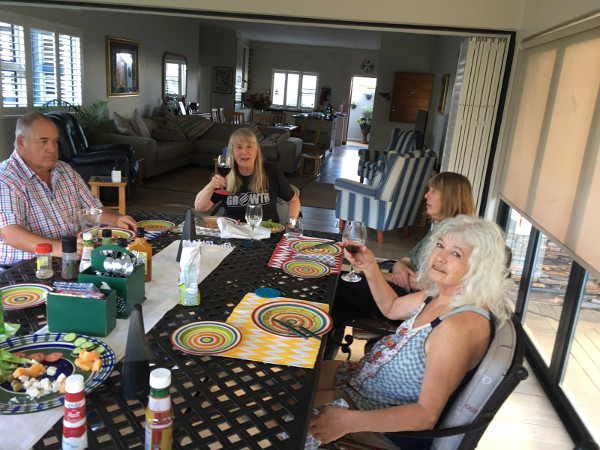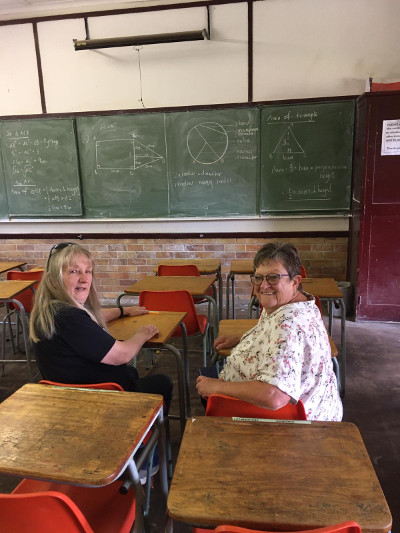 Day 3
We had a breakfast at the Senior community, but could not pay our bill as they were having 'load-shedding' (when the govt turns off the electricity for a few hours – sometimes, once a day but sometime 3 times a day!) They had a generator, but their credit card machine would not work with the generator.
So Claire, put our bill on her account and we headed to the airport where I would cash dollars into Rands, pay Claire, and pick up the
rental car.
Claire stopped at the departure drop off and I ran to the Bureau-de-change to get money. Claire and Penny waited for me. When I
got back to the car, we were meant to drive to the rental car place, but Claire's car wouldn't start – dead battery! So Claire called her husband to help and while they waited I walked to pick up the car. They had to be nice to the police, as they wanted them to move the car as it was a drop off spot and not a parking spot. It took me forever to get the car, but I did and now had to return to the departure terminal to pick up Penny and our luggage. Now for the adventure of driving on the left side of the road. Roman gave me a trick – Turn short left but long right! It worked. So off to Sandton – we did pay for a GPS system so we did not get lost!