Amador County Tasting Room – Taste our Rhône Wines
Our Amador County Tasting Room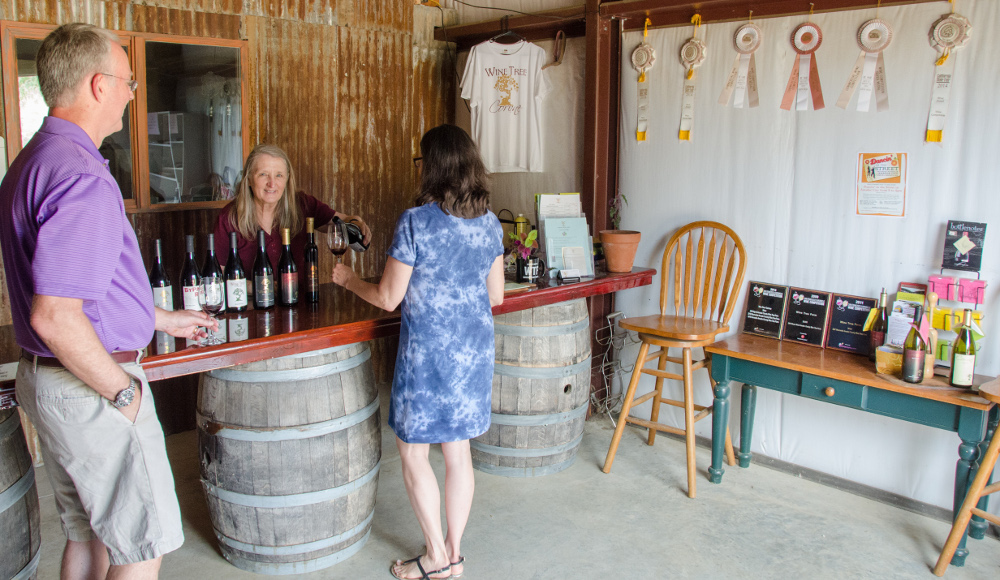 A calm day in the Amador County tasting room
Visit our Amador County Tasting Room, where you can taste our variety of Rhône wines and blends. We bottle and release new wines throughout the year. If you visited before you may very well discover some more recent wines.
Dress is casual, hospitality is great and the wine… well you be the judge.
Our Tie Dye Art
Setting up the tasting bar to get ready for our loyal customers.
The tie-dye sheet in the background, was a gift from a very talented tie-dye artist. It adds a great ascent and focus for our tasting room.
And the flowers, oh the flowers. Don't they brighten up the room?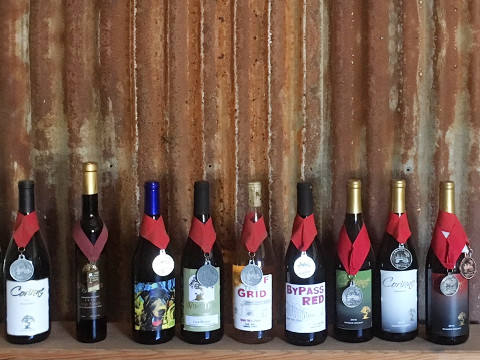 The Medal Winners
Did we mention, our Amador County Wines are award winners!
These are the medals we get from the Amador County Fair Wine competition.
All our wines – Syrah, Grenache, Mourvedre and our blends – SyrGreMour, GreSyrMour, ByPass Red, Off The Grid, Otis and Gremour – have all received medals from time to time.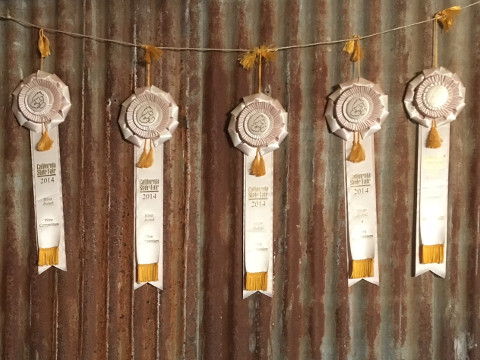 A Few of Our Ribbons
We're so proud of the recognition our wines have received, we can't help but show off.
These are a few awards we have won for both our Rhône-style single varietals, as well as our popular blends.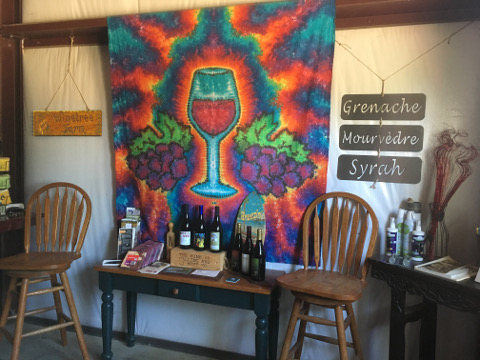 We Re-Arranged the Tasting Room
We keep re-arranging the winery to highlight our beautiful tie dyed wall hanging and the variety of available wines. Things may look different when you visit.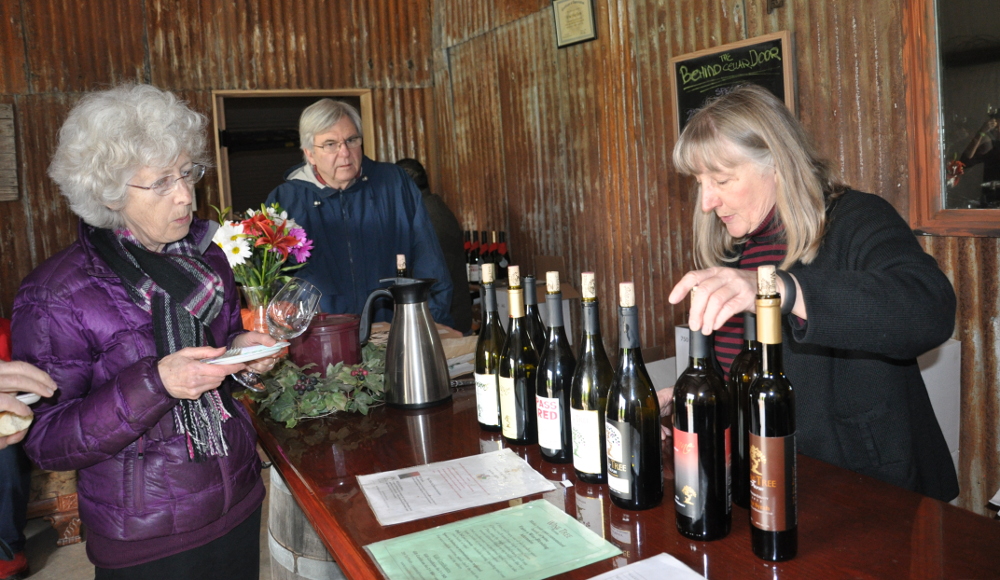 A Busier Day tasting wines at Wine Tree Farm
At our Tasting room, you not only get to taste the wines, but you can also learn about the history of Rhône wines and about our winery and vineyard.
Corinne loves to teach and share her knowledge, so be sure to ask her your burning questions.
Enjoying our wines are a couple of our wine club members.