Our Amador County Tasting Room
A calm day in the tasting room
Visit our Amador County Tasting Room, where you can taste our variety of Rhône wines and blends. We bottle and release new wines throughout the year. If you visited before you may very well discover some more recent wines.
Dress is casual, hospitality is great and the wine… well you be the judge.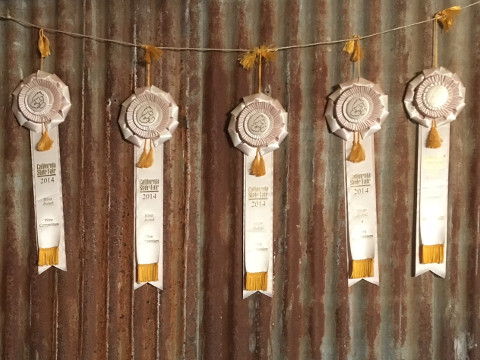 We're so proud of the recognition our wines have received, we can't help but show off.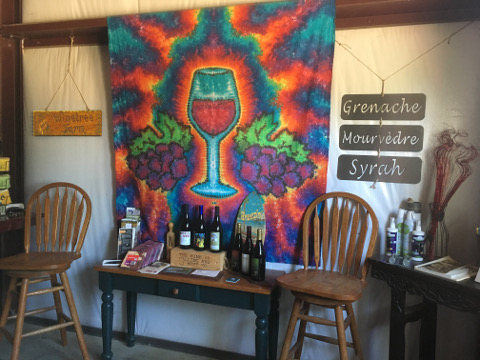 We Re-Arranged the Tasting Room
We keep re-arranging the winery to highlight our beautiful tie dyed wall hanging and the variety of available wines. Things may look different when you visit.
A Busier Day tasting wines at Wine Tree Farm
At our Tasting room, you not only get to taste the wines, but you can also learn about the history of Rhône wines and about our winery and vineyard
Link to Latest Blog:
November 2019